Hearn: Joshua asked for White fight
According to Eddie Hearn, the duel Anthony Joshua (25-3, 22 KOs) with Dillian Whyte (29-3, 19 KOs) not only the British want it, but most importantly, the fighters themselves want it. So, if the parties come to a financial agreement, on August 12, boxing fans will see their revenge.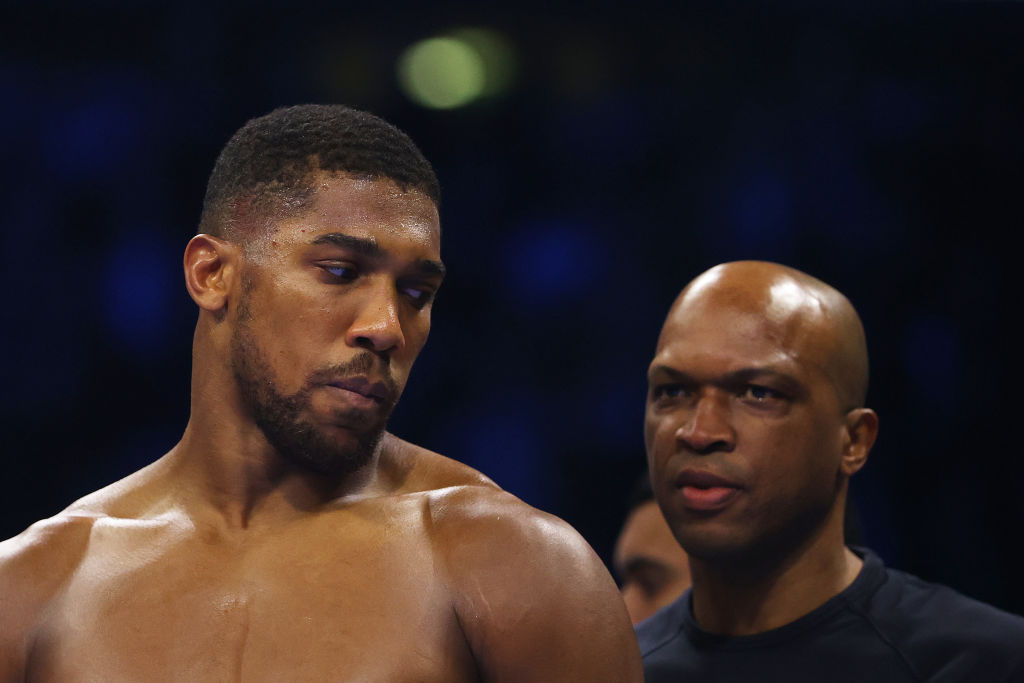 Anthony Joshua and Derrick James. Getty Images
Joshua is set to fight Deontay Wilder (43-2-1, 42 KOs) in the Middle East in December, but will first fight in mid-August. And White, who received his contract offer yesterday, remains a very real option for this month.
"AJ wants to fight White, he asked me to. Then we have a promised fight in Saudi Arabia against Wilder in December, even if nothing comes of Fury vs Usyk. And I don't see Fury wanting that fight," said Eddie Hearn, Joshua and White's promoter.
Earlier this year, Joshua began working with coach Derrick James, and in April they defeated Jermain Franklin on points. However, before AJ took on Wilder, the new coach asked for one more fight.