Lopez knocked out Conlan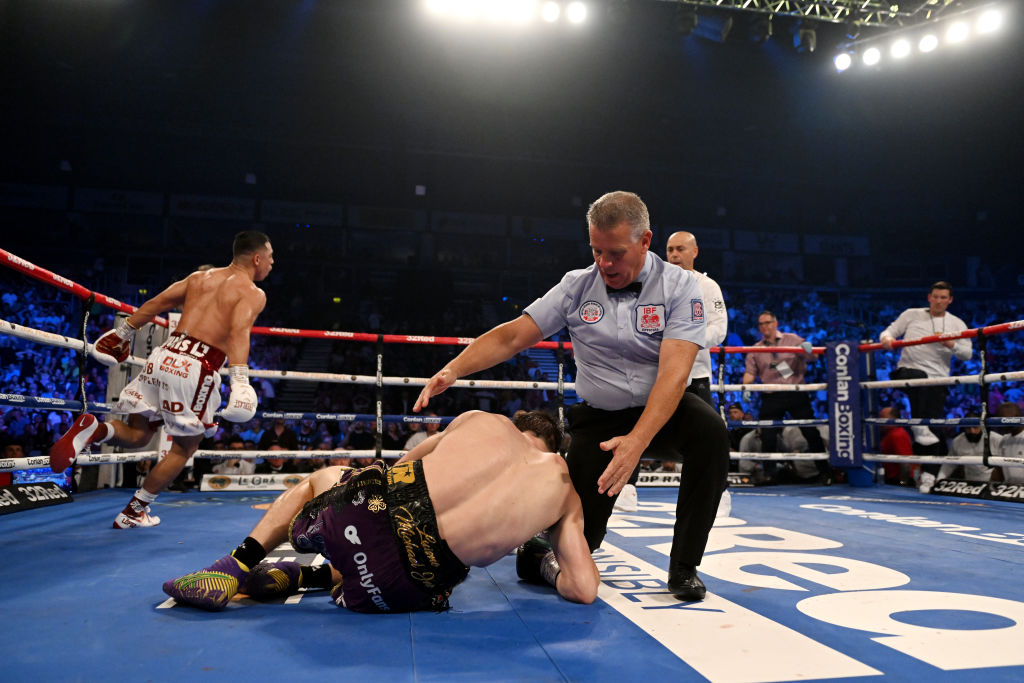 Luis Alberto Lopez - Michael Conlan. Getty Images
IBF Featherweight Champion Luis Alberto "El Venado" Lopez (28-2, 16 KOs) hard knocked out Michael "Mick" Conlan (18-2, 9 KOs) in the fifth round, thus defending his IBF featherweight title at a boxing evening in Belfast, Conlan's hometown, Northern Ireland.
Lopez immediately went straight for Conlan and took over most of the exchanges. A right uppercut in the fifth round sent Conlan to the floor at 1:14.
"I hope all the featherweight champions of the world are now ready for the Venado Lopez. I will come for you. I want all the belts. One by one, I will collect all their belts with me and take them to Mexico, "Lopez said after the fight.