Morrell knocked out Falcao in the first round
"Regular" WBA super middleweight champion Cuban David Morrell Jr. (9-0, 8 KOs) knocked out the bronze medalist of the 2012 Olympic Games Brazilian Yamaguchi Falcao (24-2-1, 10 KOs) on the undercard of the Davis-Garcia evening at the T-Mobile Arena in Las Vegas.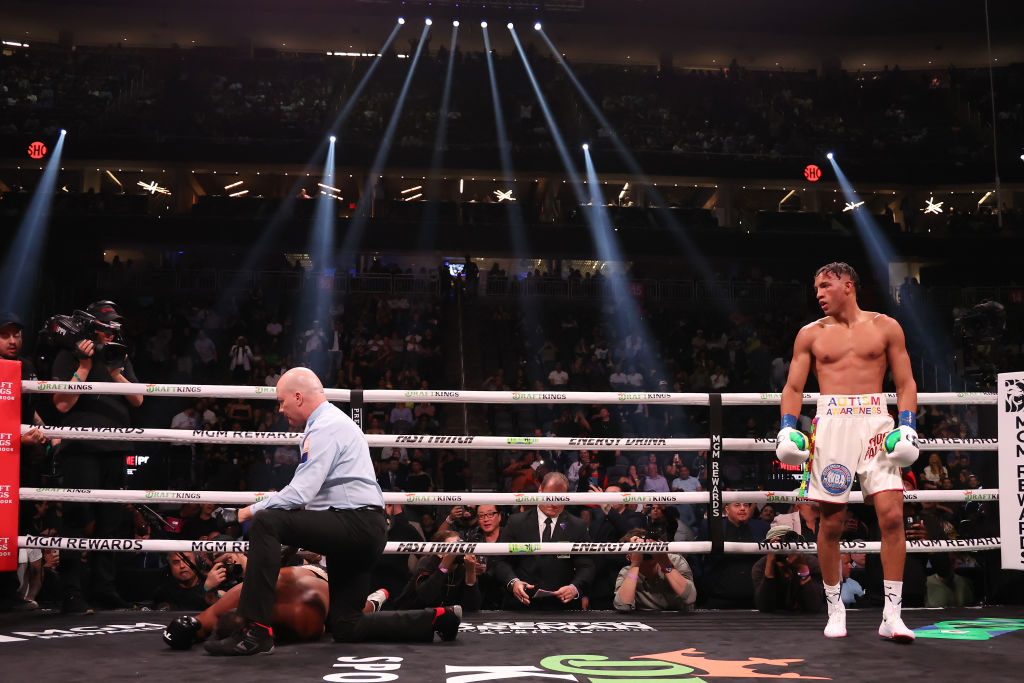 David Morrell Jr - Yamaguchi Falcao. Getty Images
Morrell shocked Falcao early in the first round. Falcao turned his back, staggering, and listened to the referee count to eight. After that, Morrell landed a crushing right to the head and sent Falcao to the floor face down before the end of the countdown. Stop time 2:22. Falcao, who was knocked out for several minutes, accepted the fight ten days before it took place.
"Next will be David Benavidez," Morrell said after the fight. - Where is he? I want to fight Benavidez. He's next, 100%. I don't want any other super middleweight guys. Only Benavidez. I respect Benavidez and his team, but in the ring I don't respect anyone."