Warren: "Negotiations on Fury-Usyk continue"
Frank Warren continues to insist that fight negotiations between Tyson Fury And Oleksandr Usyk still going on, to the best of his knowledge. Warren stated that he managed to convince Fury to accept the rematch clause in the contract, but then a dispute arose over the division of the fee in this rematch.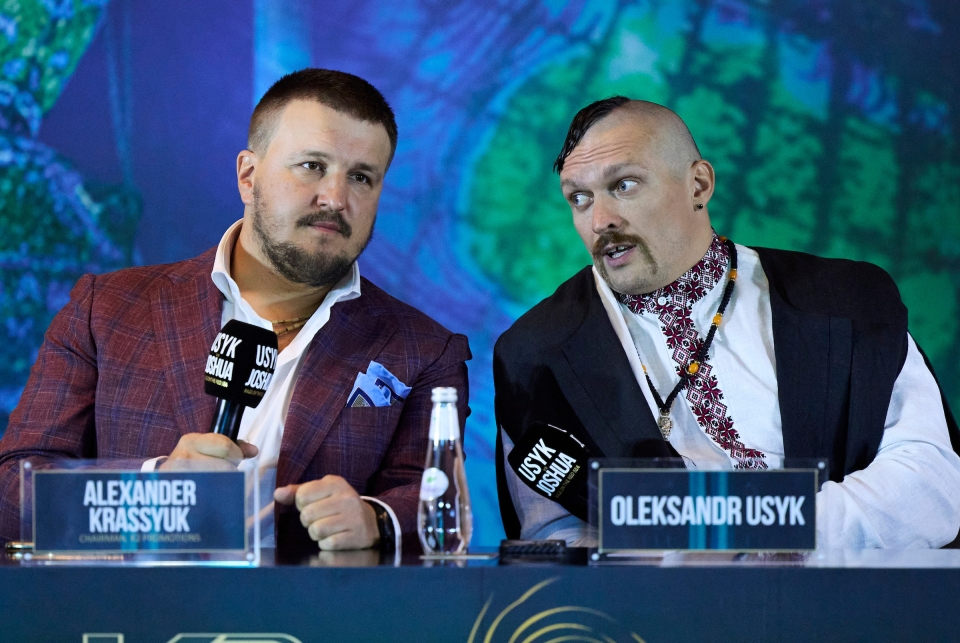 Alexander Krasyuk and Alexander Usik
"We want a fight, why can't these obstacles be overcome?" Warren asked rhetorically.
TalkSPORT columnist Simon Jordan also said that according to his information, negotiations between Fury and Usyk are ongoing, although there is no longer a date for April 29. "They had a dispute about the division of the fee for revenge. But I continue to believe that the possibility of organizing this fight still remains. Even if it is postponed to May. I will be very surprised if they do not come to a general agreement, "Jordan said.
Earlier, Oleksandr Usyk's promoter Alex Krasyuk also spoke about his decision to withdraw from the negotiation process: "If I start telling what they wanted, it will take me at least 15 minutes. There was a list of things they wanted that were totally unacceptable. It was a complete disrespect to the unified world heavyweight champion and former undisputed heavyweight champion," Krasyuk said.