Ramirez: "It won't happen again"
"No excuses. I have never failed a weight cut in my 45 pro fights. This is the first and last time. I have always been proud to be a professional, but this was not my best moment in my career. In this regard, I would like to apologize to all my fans and fans, Golden Boy Promotions and DAZN, "said Gilberto Ramirez, whose duel is against Gabriel Rosado this weekend in Long Beach, California was canceled due to overweight of 3.5 kg.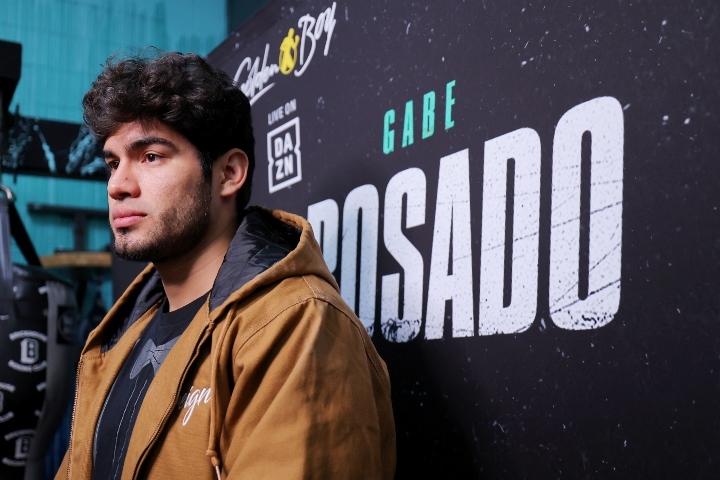 Gilberto Ramirez
"I never gave up trying to lose weight, I dropped it until the last moment, but I just couldn't lose enough to meet the contract weight. I am frustrated with my actions and I promise this will never happen again. I will make the necessary adjustments and be back soon," Ramirez added.
On Friday, Ramirez arrived at the weigh-in with 85 kg, came down to 83, after which the fight was officially cancelled. According to unofficial information, Rosado weighed 78.5 kg, that is, well below the light heavyweight limit, as he rose in the category for this fight.
For Ramirez, this was supposed to be the first fight after the first loss in his career at the hands of Dmitry Bivol in November last year. Before that, Ramirez spoke about his plans to become a five-weight world champion. The Mexican southpaw wielded a 76kg belt and was about to repeat his success at light heavyweight, cruiserweight, WBC bridge and then heavyweight.
Ramirez was also distinguished by the fact that he drove a lot of weight before his fights, gaining up to 12 kg after weighing, which gave him a certain advantage in the ring. It is obvious that this time something with his trim did not go according to plan. So far, Zurdo claims that he will continue to compete in the light heavyweight category.