Hearn and Warren continue negotiations over Joshua-Fury
Despite statements Tyson Fury (31-0-1, 23 KOs) on breaking off negotiations with Anthony Joshua (24-3, 22 KOs), Eddie Hearn and Frank Warren continue to communicate on this subject, still hoping to fight on December 3 in Cardiff.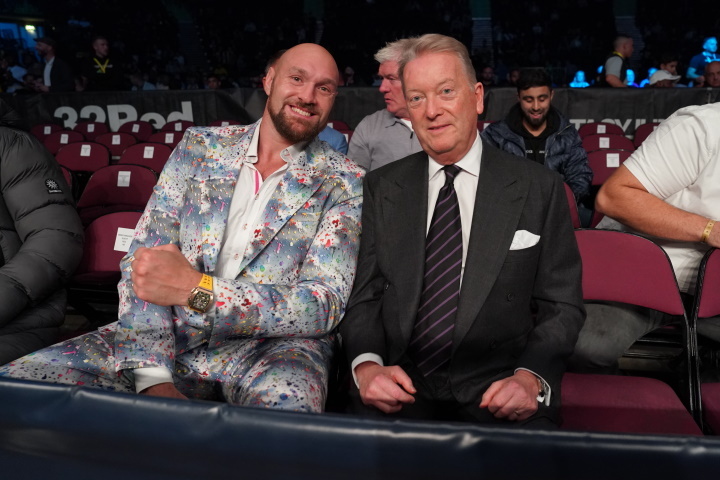 Tyson Fury and Frank Warren
On Monday, a meeting was held between representatives of both boxers, which was also attended by representatives of the BT Sport TV channel and the DAZN streaming service. The meeting was rated by all participants as positive and very productive.
"Tyson lost his patience. We are constantly trying to bring this matter to an end, although it must be admitted that we are chasing deadlines. As December approaches, we have a lot of organizational responsibilities," Warren said.
"On Monday, the promoters had a positive meeting with representatives of our TV partners. Everyone is working hard to complete this duel. No one sets deadlines for anyone, but we are all working at a fast pace and trying to close this contract, "Hearn commented on the situation.