Wilder coach: Joshua can beat Fury
Malik Scott very well prepared Deontay Wilder (42-2-1, 41 KOs) to rematch with Tyson Fury (32-0-1, 23 KOs), and now he does not agree at all with those who do not give Anthony Joshua (24-3, 22 KOs) chances against the WBC heavyweight champion.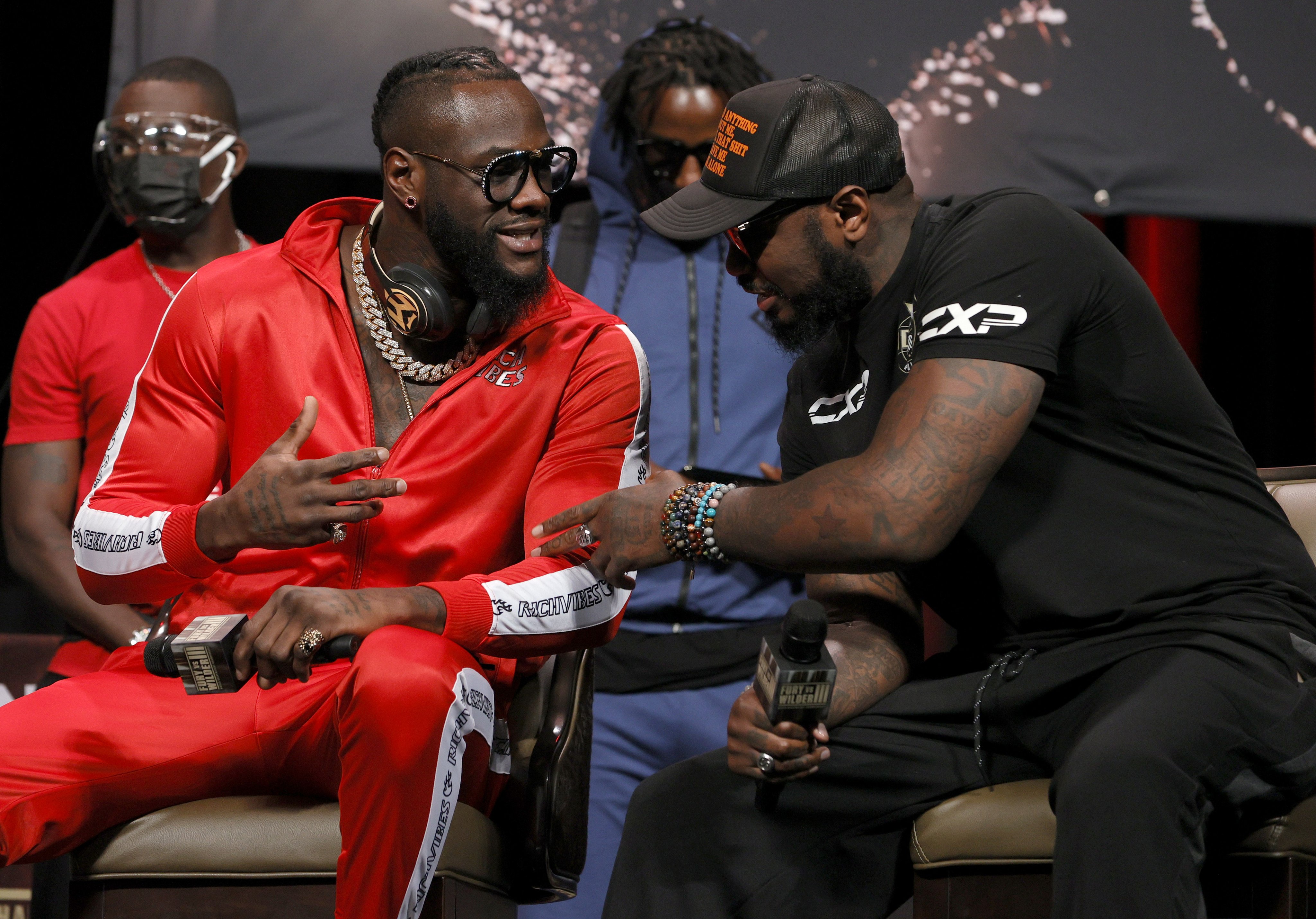 Deontay Wilder and Malik Scott
Contracts for the bout have yet to be signed, but it looks like Fury and Joshua will cross gloves on December 3rd at Cardiff's Principality Stadium, which can hold 80,000 fans.
AJ will enter this fight after two defeats from Oleksandr Usyk (20-0, 13 KOs), however, according to Scott, the former two-time champion in all weight categories cannot be written off.
"Joshua has something to prove, and with this attitude he will enter this fight. They both wanted this meeting for a long time, the only question is, will it really happen? In any case, Joshua should be commended for agreeing to fight despite a bad contract. He believes he can beat Fury. This is the best time to fight Tyson, but I don't really have a strong favorite. Fury will give a completely different fight than Usyk, they have different styles. If Joshua turns out to be smart and attacks Fury's weakest points, then this can give him big problems, "Wilder's trainer, his former rival, convinces.
"Fury is a smart and arrogant boxer. Sometimes with this impudence he mentally broke his opponents. If you don't fall for his tricks and box your way, Fury can be beaten. In my opinion, you need to box well and catch Fury on mistakes. It's not easy, but Joshua also knows how to box, because he is an Olympic champion. In addition, he is large, physically strong and capable of knockouts. All these analysts who don't give him a chance are crazy to me and don't understand anything about boxing. Moreover, Fury misses more and more, which I have not seen before. By the way, he himself admitted that he felt the blows of his opponents more and more. His unbeaten streak could end soon," Scott added.