Hearn: Davis-Garcia is a big deal
Last Saturday evening Ryan Garcia continued his unbeaten streak, destroying the former world champion in five rounds Javier Fortuna. After the victory, Garcia challenged another undefeated star to a duel, Gervont "Tank" Davis.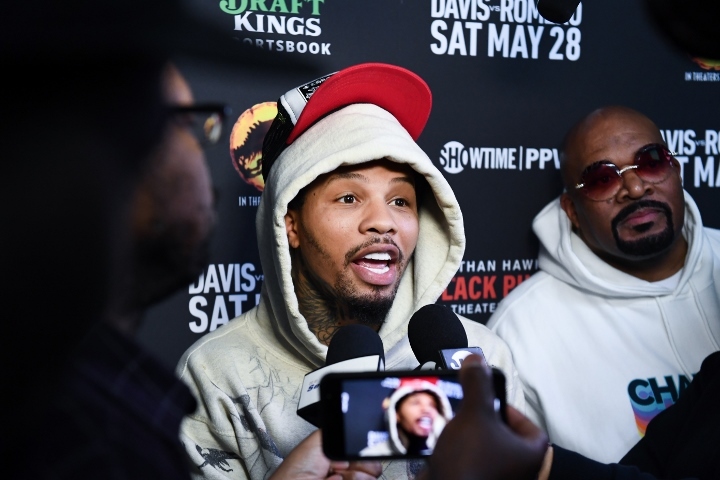 Gervonta Davis
Garcia is under contract with Golden Boy Promotions, which has an exclusive deal with the DAZN streaming service. On the other hand, Davis is associated with Premier Boxing Champions, who have contracts with Showtime and Fox Sports.
Showtime primarily broadcasts Davis' fights, and while the network is very interested in hosting this fight, it is not interested in a joint pay-per-view with DAZN. Golden Boy is also not interested in holding the fight without DAZN.
Promoter Eddie Hearn, who also has an exclusive deal with DAZN, would like the Davis fight to happen.
"Ryan Garcia vs Gervonta Davis is a big fight," Hearn told DAZN. — These are two different big fan bases. It's just a great combination of styles, personalities, history. I hope these guys can do it. I really believe in it. I think Ryan will accept this fight. I see no reason for Davis to refuse this fight. I'm sure he thinks he'll beat Ryan Garcia convincingly. So, I hope all the participants will be able to agree."
The fight with Fortuna took place in the super lightweight division, and, according to Garcia, he is not going to return to the lightweight limit. Davis competed once at 63 kg in 2021 when he stopped Mario Barrios. After this victory, he dropped down to lightweight.
Garcia has a large build and it is unlikely that Davis' team will give him a weight advantage by agreeing to fight at 140 pounds. Most likely, the parties will need an intermediate weight.
"I think we all know that Tank is probably quite comfortable doing 61kg if he does it right," Hearn added. — I don't think it really matters. I mean right now you're approaching a stage where some of these fights, belts on the line, don't matter. And really, Tank vs. Ryan Garcia, I don't care where he's at 136, 7, 8, 9, 40. It doesn't matter. It's just a really good fight. I don't understand why this fight shouldn't be organized."