White: I will 100% fight for belt again
Dillian Whyte (28-3, 19 KOs) is not going to put up with Saturday's defeat in the fight for the WBC heavyweight belt from Tyson Fury (32-0-1, 23 KOs) and assures that he still has championship ambitions.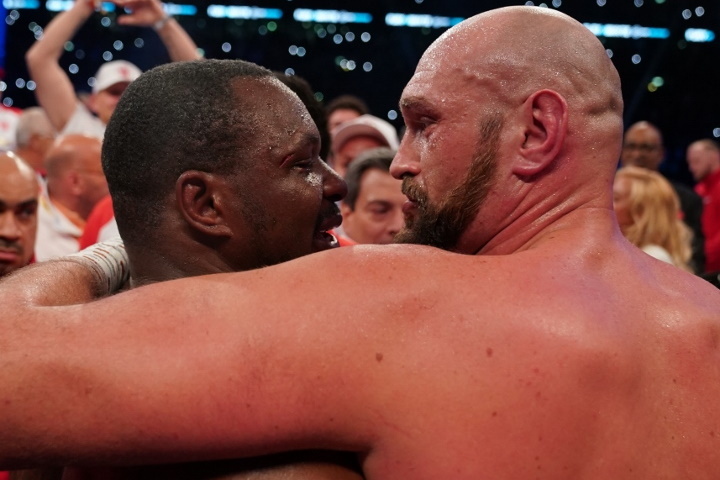 Dillian Whyte and Tyson Fury
"I still want to fight the best regardless of the outcome of Saturday's fight, I still have a few fights with the best boxers in the world before I leave," Body Snatcher said in an interview with Sky Sports.
"My goals are the same, nothing has changed. I don't know what Wilder is doing now, I want to come back, I can fight anyone and avenge my failures. I can win the belt 100 percent. Even Fury said that someday I will become a champion, so we'll see, "added the Briton, who on Saturday boxed for the world title for the first time in his career.