Charr among potential candidates to face Fury
Bob Arum stated in a talkSPORT interview that Tyson Fury (31-0-1, 22 KOs) is not going to wait until Dillian Whyte (28-2, 19 KOs) will come to an agreement with the WBC and if the parties fail to reach a common denominator in the near future, Fury will enter the ring with another opponent in March.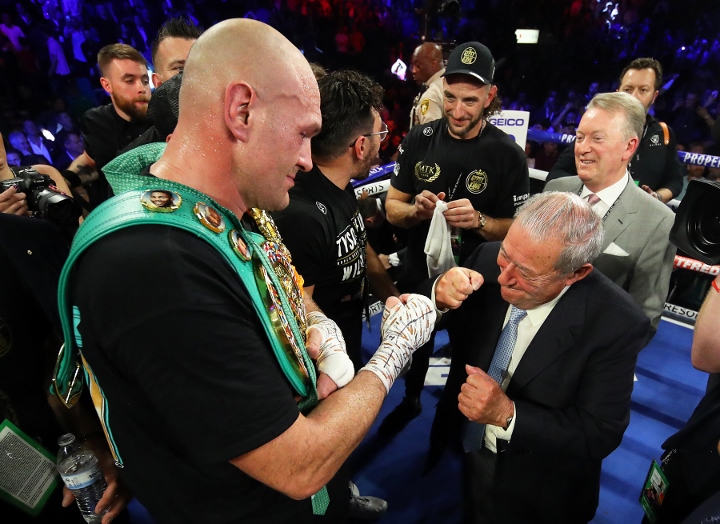 Tyson Fury and Bob Arum
The head of Top Rank named two names of potential opponents of the "King of the Gypsies" - in addition to the already mentioned Robert Helenius (31-3, 20 KOs), oddly enough, Manuel Charr (32-4, 18 KOs) entered the shortlist.
At the same time, Arum noted that he was counting on a positive conclusion of negotiations with White's team. There is not much time left, because the tender has already been postponed twice, and is now scheduled for January 21.
"If we don't get along with White, then sometime this week we will arrange a tender. Maybe not on Tuesday, maybe on Friday, but it will be. The WBC decided that White should receive 20 percent of the amount bid, and when the tender is held, we will see what amount will be 20 percent. However, I believe that we will agree, because the tender never benefits anyone, "said Fury's promoter.