Joshua on his defeat to Usyk: "I am angry"
Former two-time heavyweight champion Anthony Joshua stated that he was still angry about the September defeat at Alexandra Usyk. Usyk defeated Joshua and took away the IBF, IBO, WBA, WBO heavyweight titles. After that, Joshua used his right to an immediate rematch, which was included in the contract, and now their second fight is tentatively slated for the first quarter of 2022.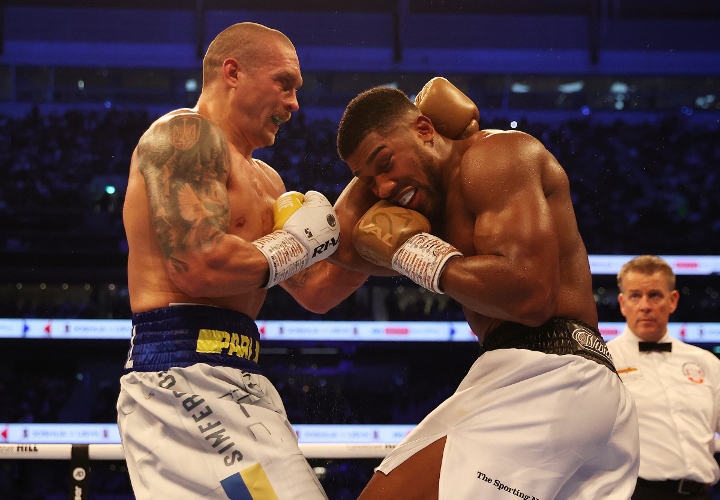 Alexander Usyk and Anthony Joshua
"I know I can be in that fight," Joshua told BBC Sport. "This is easier said than done, but in my heart and soul, in my head and body, I really feel that I could show so much more. I am angry. This feeling grows, but it gives me strength every day. I think I am still considered a champion, although I have no belts. They know that I have the opportunity to become a champion."
Joshua admitted that he is working with new coaches to take revenge for the defeat. When Joshua lost ahead of time to Andy Ruiz in June 2019, he made changes in preparation and returned his belts in December of that year.
"I had to make changes," Joshua said. "If you stay the same, you will get the same results. I have to answer for myself, only I myself can be responsible for myself. I'm mad at myself and the only way I can get better is to improve, get in the ring and perform. In a few months it will be so. I live with a smile on my face, but a lot of tension will melt behind it, and the only way to get rid of it is to train and perform."
Joshua added that he does not think about WBC champion Tyson Fury or any other fighter except Usyk and wants only one thing - to avenge his recent defeat.
"I cannot continue to chase after what is not in front of me. My goal is to become a three-time world heavyweight champion and that is my motivation," added Joshua.