Rematch Makabu-Mchunu on January 29, King promises Alvarez in ringside
Promoter Don King has announced that he will have a rematch between the WBC cruiserweight champion in his home state of Ohio in Warren on January 29 Ilunga Makabu and the number one contender, the WBC silver champion Tabiso Mchunu and invite the Mexican superstar Saul "Canelo" Alvarez to the event.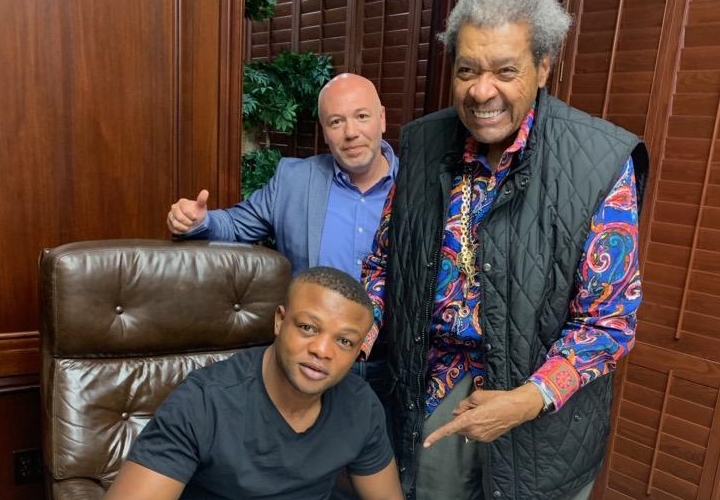 Ilunga Makabu and Don King
At the recent World Boxing Council Congress in Mexico, Canelo, who is currently the undisputed super middleweight champion, was given permission to make a huge jump in weight and fight Macabu for the cruiserweight championship belt. Canelo plans to host this fight in May.
King, who represents the interests of Makabu, agreed with representatives of Mchunu about a champion duel, the winner of which will fight Canelo.
"This will be one fight for the WBC World Championship and there will be a very serious fight on the horizon for a winner," King said. "They are both warriors, and this war to recognize the homeless will kick off the new year with a flourish. This is a tribute to the homeless and to help others. "
The undefeated heavyweight contender Jonathan Guidry (18-0-2, 10 KOs) is also expected to have the 10-round fight tonight, who will risk his ideal record against Alonzo Butler (34-3-2, 25 KOs).