Mike Tyson: "You think Joshua or Usyk could beat me?"
Mike Tyson wasn't very impressed with the three heavyweight title fight of Anthony Joshua (24-2, 21 KOs) and Oleksandr Usyk (19-0, 13 KOs). "Iron Mike" is confident that in his heyday, he would have been able to take out both heroes of Saturday's bout. The former heavyweight king decided to ask fans on Twitter if they shared his opinion.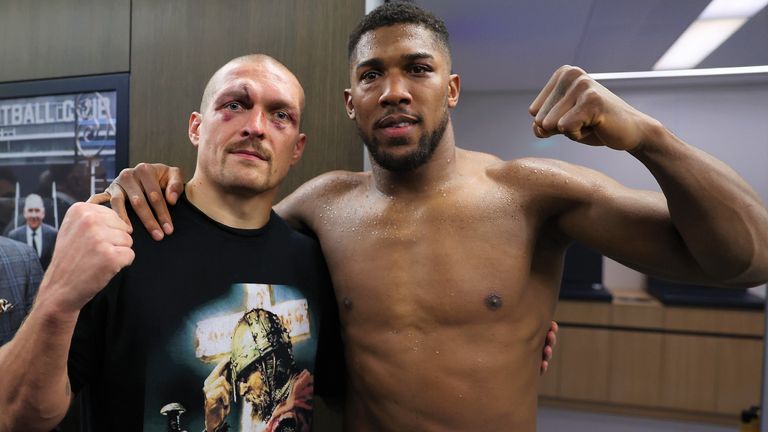 Alexander Usyk and Anthony Joshua after the fight
"I watched Joshua and Usyk duel. I don't know if they had a bad day, but after what they showed, do you really think they would have beaten me when I was at my best?" Tyson asked.
After watching the Joshua vs Usyk fight, maybe they had a bad day that night. From that performance do you really think they could have beaten me in my prime?

- Mike Tyson (@MikeTyson) September 27, 2021