Team Golovkin is looking forward to a third fight with Canelo in the new year
Gennady Golovkin (41-1-1, 36 KOs) will not fight his first and last fight of the year until December. But a win there could lead him to a trilogy with former rival Saul Alvarez (56-1-2, 38 KOs).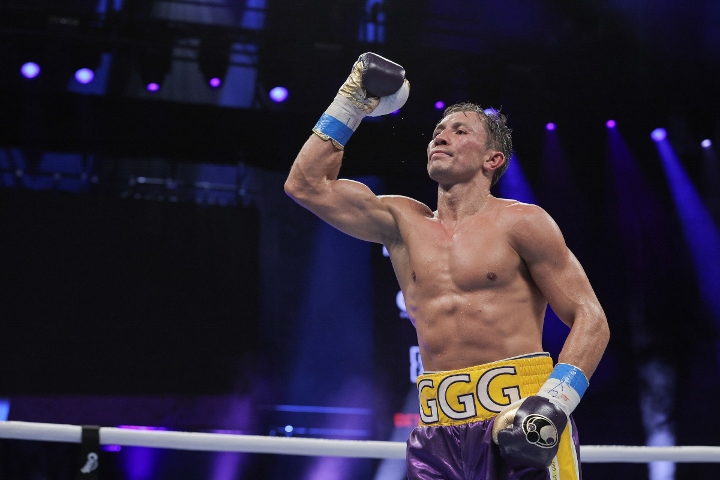 Gennady Golovkin
Golovkin and Alvarez have two fights under their belt - the first one was declared a draw, and the second one was won by a narrow margin by the Mexican. But to this day, many believe that it was the boxer from Kazakhstan who won both meetings, and certainly the first. GGG is looking for another fight, and it is quite possible that in almost four years he will get it. At least that's what his promoter Tom Leffler says. The IBF middleweight champion's opponent has not yet been confirmed, although a unification bout in Japan with WBA champion Ryota Murata (16-2, 13 KOs) is considered most likely.
"Gennady is currently training in Los Angeles and is set to return at the end of the year. Nothing has been decided yet, but he wants to be back in December. And after the win it would be nice to announce another fight with Canelo. Prior to that, the two sides negotiated a fight in September 2019, when both were linked to DAZN. The first two fights resulted in over a million PPV sales on both occasions, and the third fight was derailed by no fault of lack of interest. "It was really hard to agree on those two fights, but I'm hopeful that a third fight with Canelo will happen next year," Leffler said.
Alvarez - the reigning WBC, WBA and WBO world super middleweight champion - will fight for his fourth and final belt at 76.2 pounds against IBF champion Caleb Plante (21-0, 12 KOs) on November 6.
Golovkin last entered the ring in mid-December last year, when he stopped Kamil Sheremeta after seven one-sided rounds.