Holyfield and McBride ready to replace Lopez and Kambosos
Evander Holyfield and Kevin McBride announced that they were ready to perform in the main event of the evening on Saturday at the Triller Fight Club in Miami. This duel may take place of the rescheduled fight of Teofimo Lopez and George Kambosos Jr., which was postponed to August 14.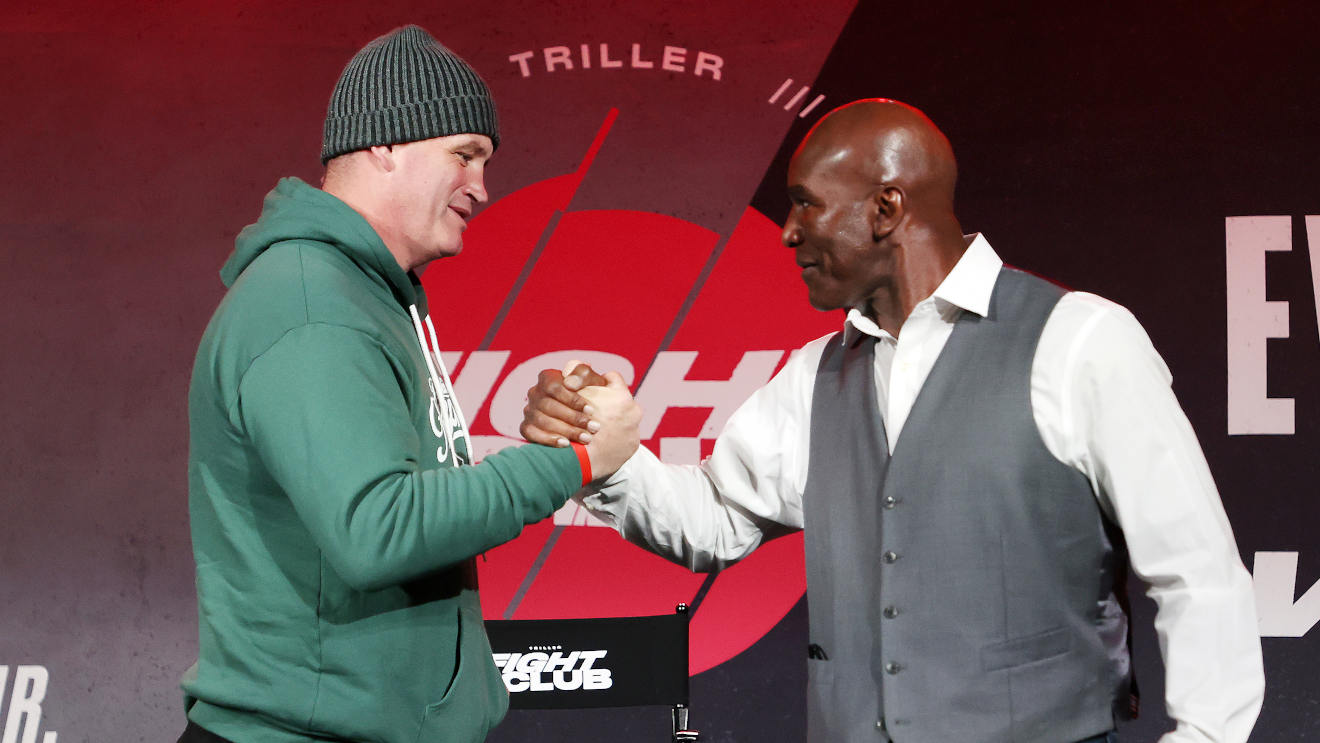 Kevin McBride and Evander Holfield
The fight date for the four lightweight championship belts has changed after Lopez tested positive for coronavirus. Holyfield and McBride were originally scheduled to cross gloves in early June, but their fight was postponed until August.
Retired fighters claim that they are training and will be ready to enter the ring this Saturday. If Triller Fight Club management agrees to this scenario, the remaining fights on Saturday night will not be rescheduled.
Holyfield, 58, announced last year that he was returning to the ring. At first, the former cruiserweight and heavyweight champion was going to fight Mike Tyson. Ultimately, his rival will be McBride, who last entered the pro ring 10 years ago.