AMC Fight Nights 101: Shlemenko vs Santos. Where to watch live
On May 7, Vladivostok, Russia will host the AMC Fight Nights 101 fight show, the main event of which will be a middleweight fight of Alexander Shlemenko and Marcio Santos of Brazil.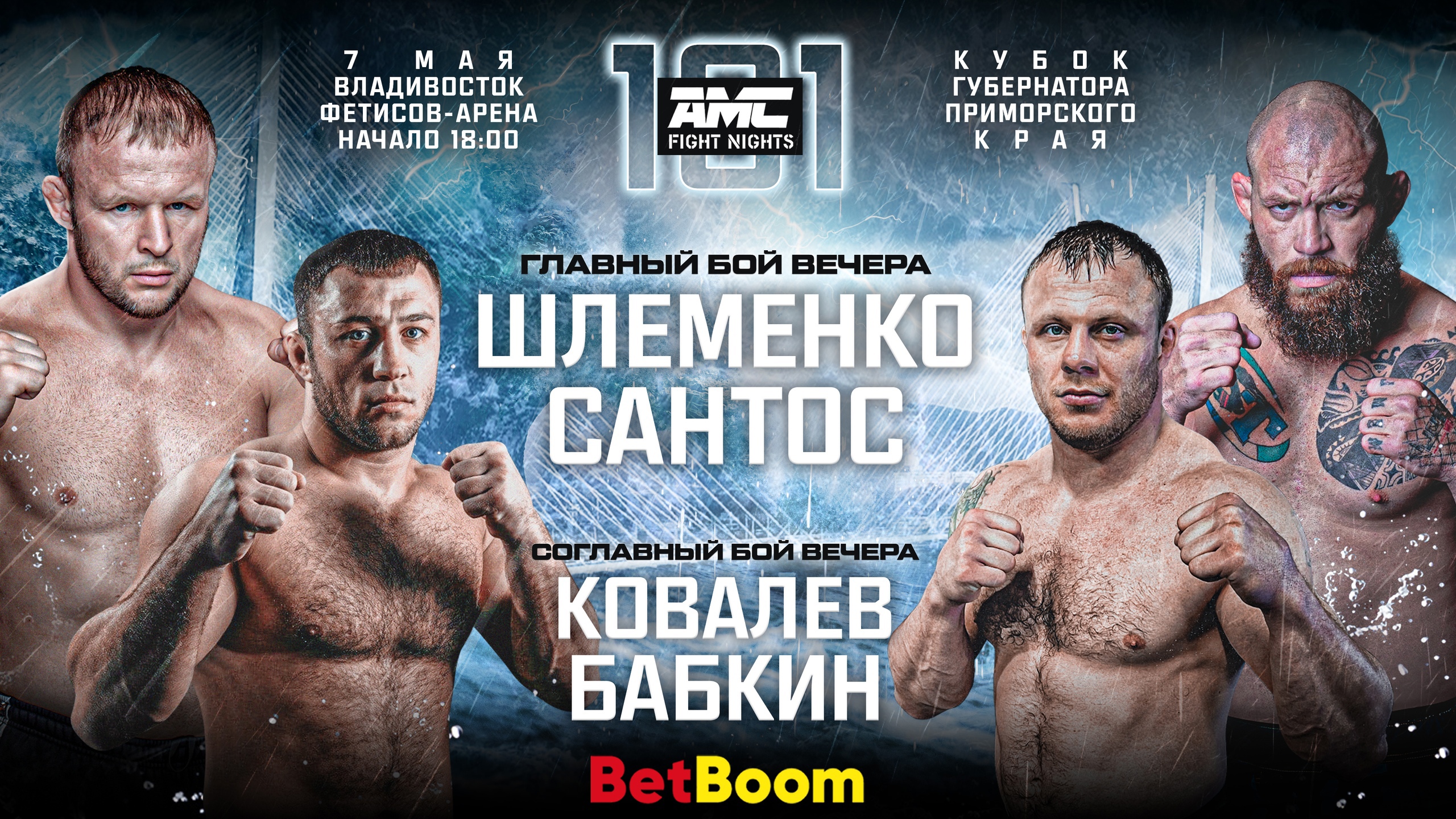 Poster: AMC Fight Nights
Match TV will broadcast it live. The broadcasting starts at 6 am ET.
The fight card:
Alexander Shlemenko (84.0 kg) - Marcio Santos (84.4 kg)
Gennady Kovalev (83.7 kg) - Vyacheslav Babkin (83.3 kg)
Mikhail Doroshenko (77.5 kg) - David Khachatryan (77.5 kg)
Konstantin Kireev (68.4 kg) - Alexander Osetrov (67.8 kg)
Sergey Lesnikov (77.4 kg) - Alexey Shurkevich (77.3 kg)
Podyninogin Denis (104.3 kg) - Denis Arkhireev (102.4 kg)
Magomedshapi Gasainiev (68.5 kg) - Sergey Kuznetsov (67.2 kg)
Magerram Hasanzade (61.6 kg) - Yuri Alexandrov (60.6 kg)
Alexander Chemaev (83.4 kg) - Ruslan Yarochkin (83.5 kg)