Dillashaw gives his predictions on Yan vs Sterling fight
Former UFC Bantamweight Champion TJ Dillashaw has shared his thoughts on the upcoming title fight in his division between Petr Yan and Aljamain Sterling.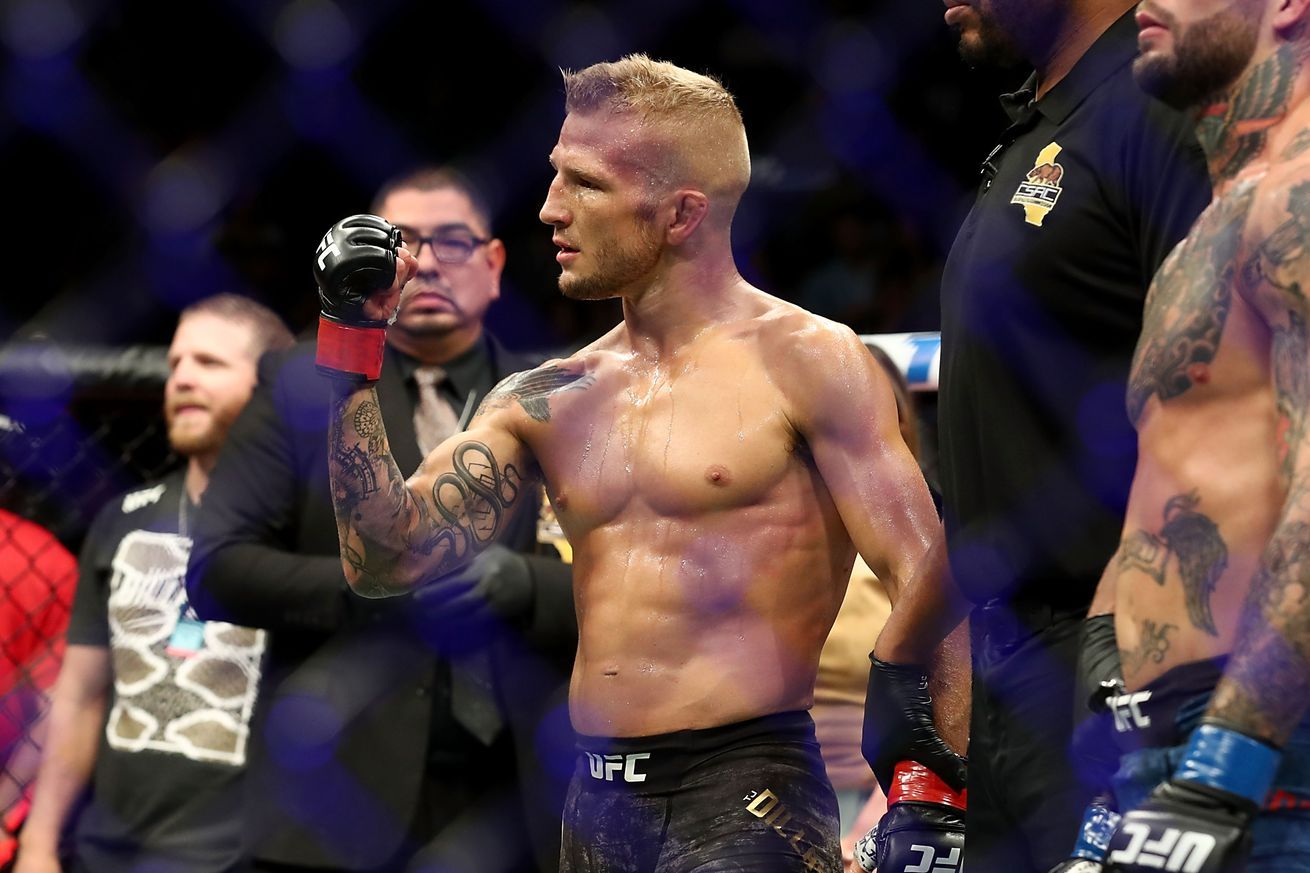 TJ Dillashaw, Getty Images
"It's tough fight for Yan. I think he has more skills and different aspects of fighting, but Sterling is already a very aggressive fighter. His punch is so strong that it is not easy to adjust. He does not hide punches in some complex tricks, he just constantly throws these kick bombs non-stop to keep his distance. His jiu-jitsu is amazing, he finished Sandhagen in 45 seconds. I think Yan's main weakness is fighting. I know one guy who's at Bellator beat him in one of his past fights. At the same time, I still put money on Yan, he is a more balanced and structured fighter. I think he can still keep the distance he needs," Dillashaw said on Mike Swick's podcast.
Yan vs Sterling fight will take place on March 6 at UFC 259 in Las Vegas.