Joyce wants to knock Usyk out in rematch
Joe Joyce (12-0, 11 KOs) is sharpening his teeth on Alexander Usyk (18-0, 13 KOs) for his defeat in the 2013 WSB League. This time, their fight could be for an interim WBO heavyweight title.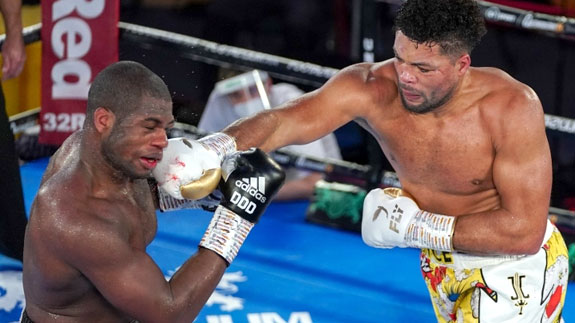 Joe Joyce vs. Daniel Dubois
"I am embarrassed to watch our previous fight, although it was good and exciting," the Briton admits in an interview with IFL TV. "Now Usyk in professional gloves will have to withstand 12, but not 5 rounds with me. Since then I have also improved my skills."
"I watched Usyk's duel with Chisora. Chisora ​​fought well, gave his best, the competition was tough, but Usyk was more agile and showed more in the ring. But I am larger than Usyk and move faster," Joyce said. "I have the necessary tools for an early victory over Usyk. I think I can do it!"