Javan Hill: Tyson will be a different fighter in his third bout with Wilder
WBC Heavyweight Champion Tyson Fury (30-0-1, 21 KOs) has begun preparations for his third bout against Deontay Wilder (42-1-1, 41 KOs), scheduled for December 19. The Briton has three months to get in shape. While he is doing light training and talking to his American coach Javan Hill, who replaced Ben Davison last December.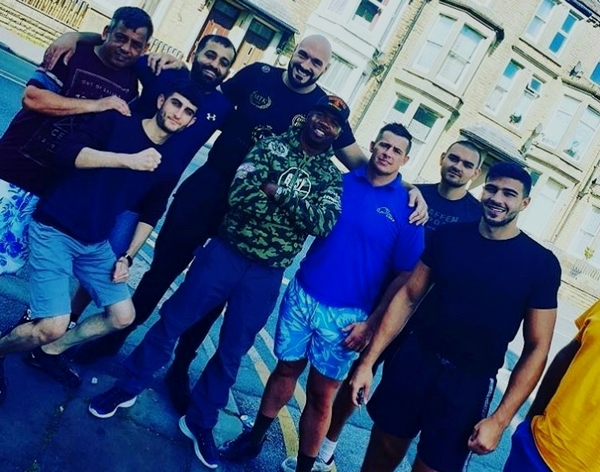 "I feel like a king here. We run, bike, play golf, walk and eat. It's like resting. I live in Tyson's house, not in hotels. I feel like a member of his family. Tyson treated me the same way in Detroit. We just hang out together. Improving your qualifications? Not really. We train a little, but in a gentle mode. We are like twin brothers, Arnold Schwarzenegger and Danny DeVito. It is unclear which of us is Arnold and who is Danny, some might think that Tyson is Danny in the body of a giant," Steward said.
"Tyson is eager to get back in the ring, train and fight. He accomplished a historic feat in February when he knocked Wilder out. However, he does not lose his presence of mind during a pandemic. Why be nervous? Do we strain each other? If I was worried, Tyson would also be worried, and vice versa. Therefore, we do not waste energy in worrying. We are talking about boxing, here we are building a new boxing gym, but we are not talking about specific opponents. We're talking strategy and old battles, not A.J. or Wilder. Emanuel Steward said that you can't overestimate every case so that you can avoid mistakes later," added the coach of Fury.
"I know one thing: Tyson will be a different fighter in the third fight, and I wish Wilder the same. We want to fight the best version of him. We can still develop, we didn't have a perfect fight. Tyson was an undefeated champion, but he wanted me to restore his style, teach him something new. This is his mentality, and none of those who have reached the heights of boxing have anything like that," the American expert summed up the topic.