Herring vs Oquendo fight is postponed to September 5
The fight of WBO Super Featherweight Champion Jamel Herring (21-2, 10 KOs) and Jonathan Oquendo (31-6, 19 KOs) has been postponed to September 5. The fight was supposed to take place on July 14, but Herring's analysis for coronavirus gave a positive result.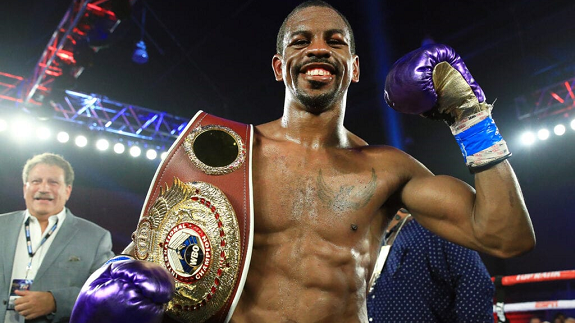 Jamel Herring
The fighter was asymptomatic and after a period of isolation he was given a green light to return to the ring. Herring, 34, won the World Boxing Organization belt last May, beating Masayuki Ito on points.
In November, the American defended his title for the first time in the fight against Lamont Roach, who was the official challenger for his belt. Oquendo, 37, made his last appearance in the ring in November.