White on Joshua and Fury meeting: Two clowns, this was set up
Dillian Whyte (27-1, 18 KOs) does not believe in the chance of meeting on vacation of Anthony Joshua (23-1, 21 KOs) and Tyson Fury (30-0-1, 21 KOs). In July, the two world heavyweight champions bumped into each other at the Spanish resort of Marbella, and their joint photo quickly hit all sports media.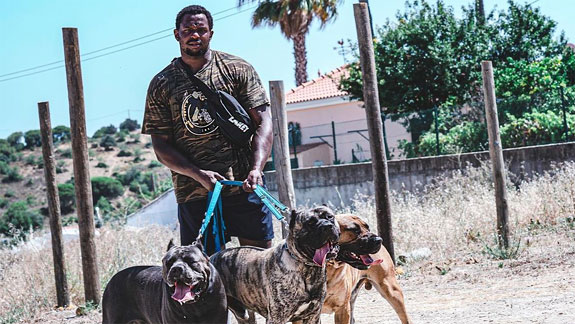 Dillian Whyte
"This meeting clearly looked as a set up," Whyte told Sky Sports. "They suddenly found themselves in the same place at the same time and chatted freely? Looking at what they write on social media, they must be willing to kill each other. It was set up!"
"I had a good laugh at them. I thought to myself: look at these two clowns! If someone spoke badly on me, said that he would do this or that, if I met him, I would not treat him that way. I wouldn't be sitting in the car [like Fury] or standing on the sidewalk [like Joshua] and talking to oneself," added Whyte, who will fight Alexander Povetkin (35-2-1, 24 KOs) on August 22.