Ramirez vs Postol to land in Fresno, California?
Originally scheduled for November last year, and then postponed several times, the WBC and WBO super lightweight champion Jose Carlos Ramirez (25-0, 17 KOs) fight against the mandatory WBC challenger Viktor Postol (31-2, 12 KOs) should be held in the first or second week of August. At least that's what the American promoter Bob Arum claims.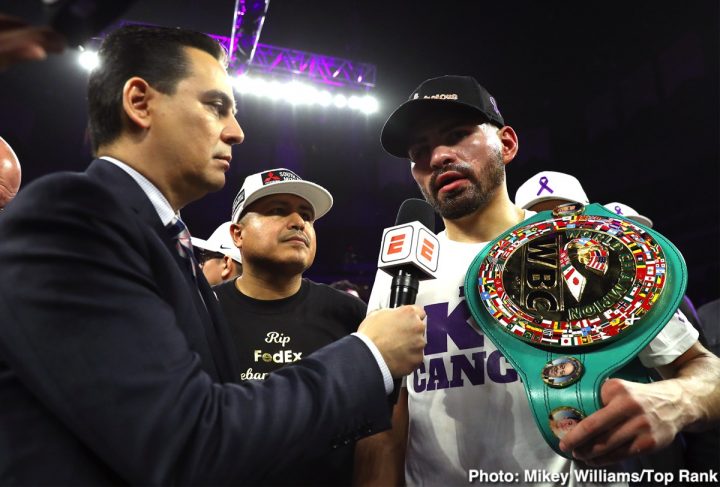 Jose Carlos Ramirez
The venue for the battle of Ramirez against Postol in February was to be China, but the coronavirus pandemic led to the transfer of this evening to the United States in May, but then the coronavirus reached the United States. Nevertheless, sporting events are gradually resuming, and this meeting was supposed to take place without the participation of spectators in July, now there is a talk of August. Now it is possible that this fight will be held in Fresno, California, but this information has not yet been officially confirmed.
Ramirez's duel against Postol will probably determine the rival for IBF and WBA champion Josh Taylor (16-0, 12 KOs), who in October overthrew Regis Prograce from the throne and won the WBSS tournament. Moreover, in June 2018 Taylor already met Postol, defeating him by unanimous decision. The Ukrainian last time entered the ring last April, when he defeated Mohamed Mimun by unanimous decision. Ramirez in his last fight last July met Maurice Hooker and took away his WBO belt, having stopped him in a very spectacular battle.