Hearn: Tyson's people called everyone, they were looking for money
Eddie Hearn said that people representing Mike Tyson have been very active looking for investors lately. The legendary American recently announced that he was going to return to boxing, and although his initial intention was to conduct exhibition fights, subsequent plans began to revolve around real professional fights.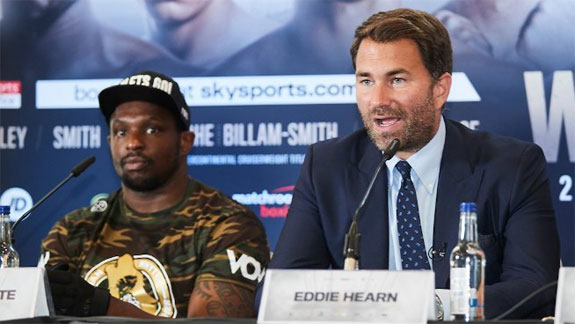 Eddie Hearn
"They called me, but I know that they contacted literally everyone. Tyson's people saw that he was still of interest, and that they could make good money on him. They were looking for as much money as possible, but I do not get into this business. However, I understand them, they care about the interests of their client," the head of the Matchroom Boxing promotion organization said.
"Tyson's performances can be sold well, but you must also be mindful of the responsibility for this entire project, I mean, Tyson's health and performance. I know too little about him to sign up for such a project," the British promoter added.
Meanwhile, Tyson himself promised that he would announce his rival in the coming days. In the recent days the 53-year-old former world heavyweight champion regularly posts videos of his training on social media.