Golovkin: After two fights with Canelo, in fact, the score is 2-0 in my favor
Gennady Golovkin (40-1-1, 35 KOs) claims that he was better than Saul Alvarez (53-1-2, 36 KOs) not only in the first, but also in the second their fight. A boxer from Kazakhstan hopes for a third clash, in which he finally proves his superiority over the Mexican opponent.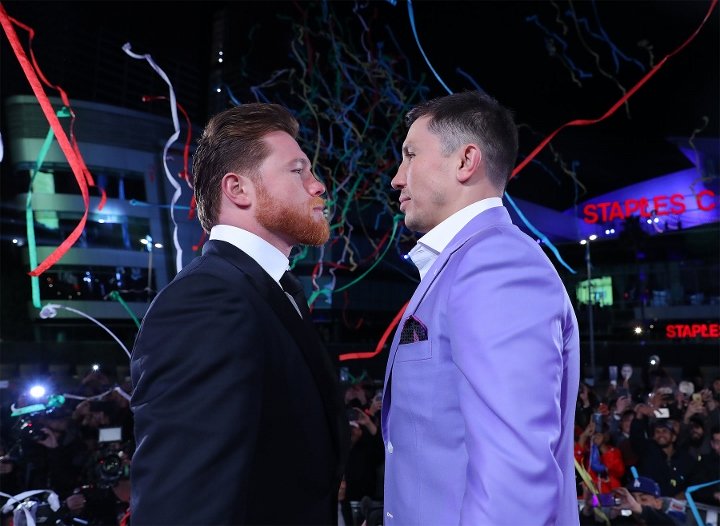 Saul Alvarez and Gennady Golovkin
GGG has a draw and defeat on his resume, although he himself is convinced that their current score in the meetings with Canelo is 2-0 in his favor. Gennady is counting on the third part of this competition, but does not want to fight again in Las Vegas, because, in his opinion, the judges there will again prefer Alvarez.
Fight number three may take place this fall, but taking into account the financial aspects, perhaps Golovkin will again have to fight in the Capital of Gambling.
"After two fights, 2-0 in my favor," says the current IBF middleweight champion.
Golovkin was promised a third fight, as well as a knockout, a couple of days ago, by Alvarez coach Eddie Reynoso.