Klitschko: How creepy Fury keeps having dreams of me in a sauna
Sky Sports TV channel in its profile on Twitter reminded fragment recording of the program The Gloves Are Off with the participation of Tyson Fury and Wladimir Klitschko in 2015, where the "King of the Gypsies" remembers being together with the world champion in the sauna during one of training camps in Austria.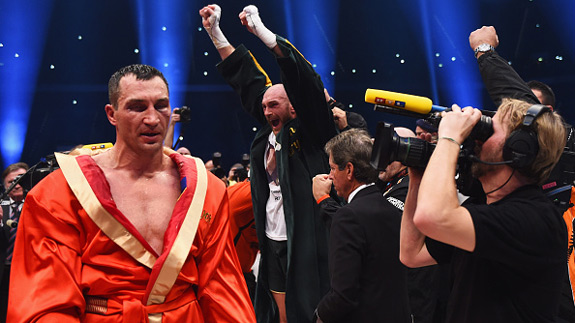 Wladimir Klitschko and Tyson Fury
In the published video Fury tells the story of how he fought Klitschko - at least in his opinion - in competition and confrontation to high temperatures. Interestingly, the story told by Fury, also was contained in the recently published autobiography of the British.
Klitschko commented publicly on Sky Sports twitter and said: "I keep reading these disturbing stories about Fury´s recollections of a sauna: 1) Apparently I was in some contest, in his head. 2) How creepy this man keeps having thoughts/dreams of me in a sauna."
Duel of Tyson Fury and Klitschko took place a few weeks after filming "The Gloves Are Off", and Wladimir Klitschko lost for the first time in 11 years. The Ukrainian lost three heavyweight championship belts to the British challenger.