Joshua vs Pulev: negotiations are close to ending
WBA, WBO and IBF heavyweight champion Anthony Joshua (23-1, 21 KOs) and IBF official challenger Kubrat Pulev (28-1, 14 KOs) are completing negotiations on the organization of their fight.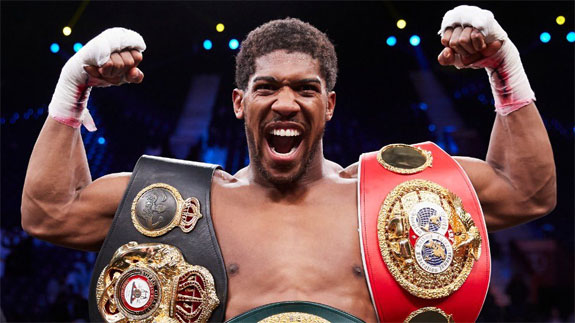 Anthony Joshua
To avoid the tender, yesterday both parties agreed with the leadership of the International Boxing Federation on the extension of the negotiation period. Initially, the IBF has set the deadline for the teams until January 11, then it was extended until January 31, and now the deadline for completion of negotiations is February 14.
Representatives of the boxers want more time to discuss all the details on the meeting, since according to the commands themselves many countries are interested in organizing such an event, and they want to choose the most attractive venue. So far, conversations were going that the fight will take place at the turn of May and June in the UK.
If the final selection of the organizer will be solved according to the results of the tender, which, however, is unlikely to take place, the total boxers' purse will be divided by a ratio 65 to 35 in favor of Joshua.