Higgins: 70% to Parker, 30% to Usyk
Perhaps in the near future we will witness the fight for the vacant (or temporary) WBO heavyweight belt between Oleksandr Usyk (17-0, 13 KOs) and  Joseph Parker (26-2, 20 KOs). According to David Higgins, the promoter from New Zealand, although Usyk is higher in the rankings of the World Boxing Organization, Parker should get a larger percentage of the total purse for the fight.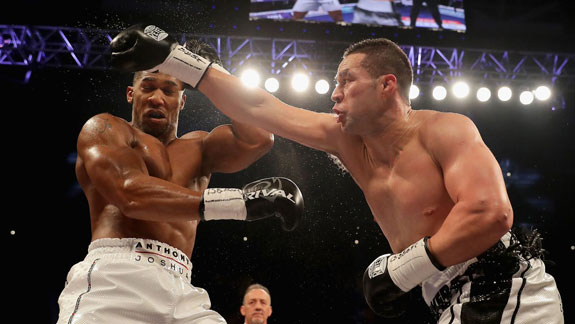 Anthony Joshua and Joseph Parker
"Usyk has not proved himself in the heavyweight division, - Parker's promoter said in an interview to Sky Sports. "Joseph Parker is an A side, he sold the Principality stadium against Joshua and the O2 Arena against Whyte."
"If Usyk wants to get into the ring with Parker, we are counting on purse distribution 70 to 30 in favor of Parker. Perhaps some will laugh at me, but Parker has beaten Andy Ruiz sold Principality and O2 arenas, he is a big name in the UK. Usyk is a B side here», David Higgins said.
So far, according to official information, Joseph Parker will not be boxing in his next fight against Usyk. Former WBO champion is going to fight another opponent on February 29 in Texas, USA.