UFC 246: Jones vs Reyes and two more fights are officially confirmed
On February 8th Houston will host 246th UFC tournament. Initially, the event was supposed to carry the 247th number, but the license of January tournament was canceled.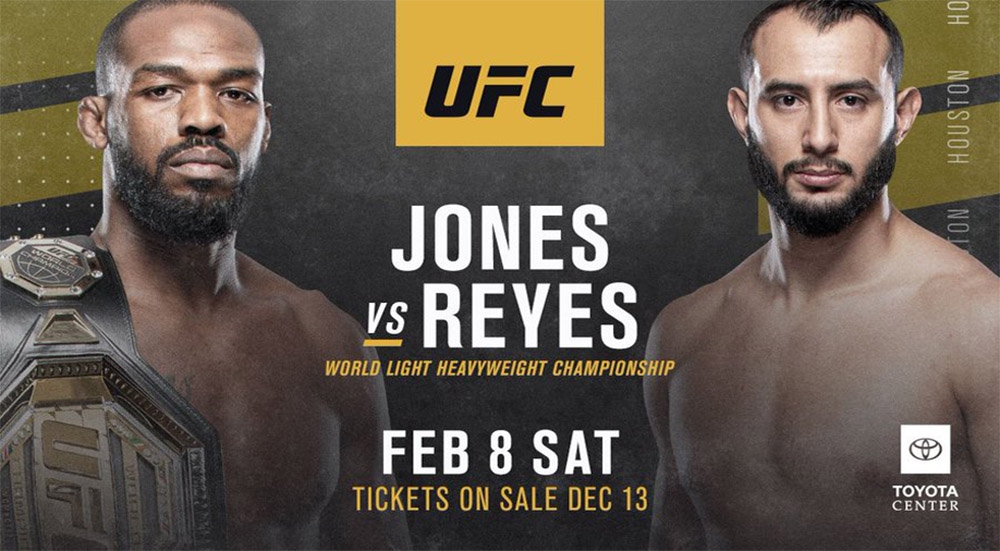 Just today it has been officially confirmed three fights, which will be included in the card of UFC 246: Jon Jones vs. Dominic Reyes, Valentina Shevchenko against Kathleen Chukagyan and Derrick Lewis against Ilir Latifi.