Joshua vs Ruiz PPV will be more expensive for Brits
The British fans will have to pay 24.95 pounds to watch the fight on 7 December for the WBA, WBO and IBF heavyweight titles between Anthony Joshua (22-1, 21 KOs) and Andy Ruiz Jr. (33-1, 22, KOs). These are 5 pounds more than the standard price for such broadcasts on the British Sky Box Office.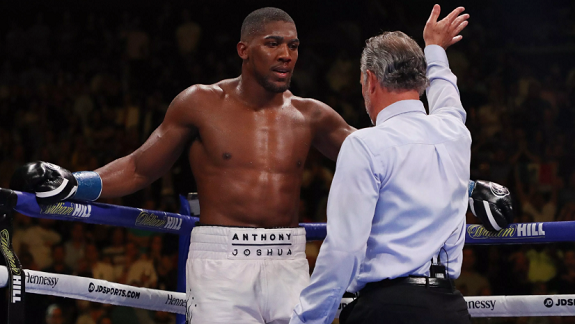 Anthony Joshua
Interestingly, some supporters in the UK felt that the increased price is a proof of the theory that AJ after the December fight, regardless of the outcome, will come into the ring no longer, and now, along with their promoters, he wants to earn as much as possible.
In June Joshua lost to Ruiz by knockout in the seventh round. For AJ it was the first defeat in his professional career. However, Joshua in the contract after the fight with Ruiz has two more fights on PPV broadcast on Sky Sports.