Yarde complains on lost baggage and absence of hot water in the hotel
Anthony Yarde (18-0, 17 KOs) felt that the fight on road is. On Saturday in Chelyabinsk Yarde will face WBO light heavyweight champion Sergey Kovalev (33-3-1, 28 KOs). Yarde is in Russia for a few days, and from the outset strange failures pursue him. First it was lost baggage and then in the shower rooms of the hotel there was no hot water.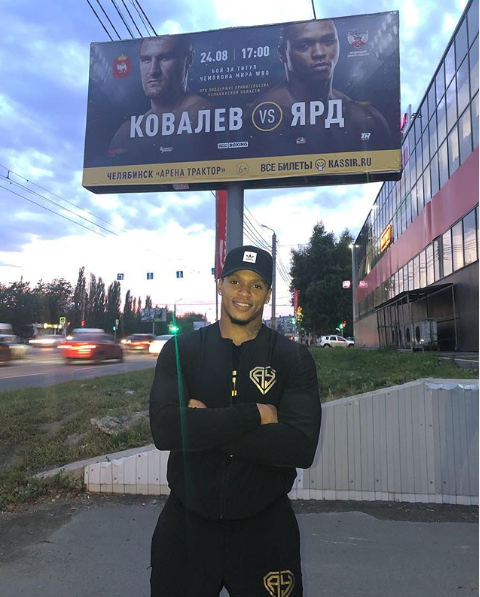 Anthony Yarde in Chelyabinsk
"We flew in Russian by business class, but, of course, our luggage was lost. Fortunately, it was found the next day. However, we had to go to the supermarket to buy a toothbrush," Yarde said.
"In the evening I wanted to take a shower. I went to the bathroom, but there was no hot water. We reported this, and we were asked to change the room. In the new room there was no hot water either. I try not to think about it, but it's a bit suspicious," Yarde said.
For the Yarde this is the first battle in his career for the world title. Kovalev will fight in Russia for the first time in three years.