UFC 241: Nate Diaz smokes at the media training (video)
On the eve of UFC 241 all participants of the tournament took part in the open workout. Nate Dias was no exception, as he will meet in the Octagon with Anthony Pettis. Nate, as always, became famous again: he came to the gym with a cigarette.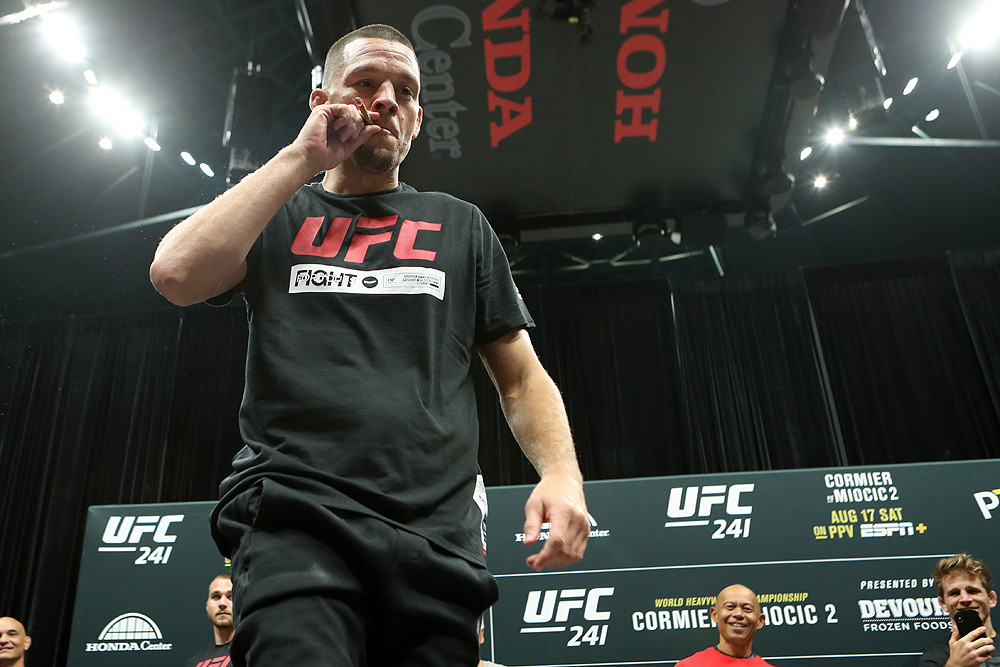 Later the fighter said that it was an electronic cigarette with CBD oil.
UFC 241 is scheduled for August 18 in Anaheim.