Jennings: Joyce may miss any punch
Bryant Jennings (24-3, 14 KOs) is confident before his fight with Olympic silver medalist Joe Joyce (9-0, 9 KOs), which is scheduled for July 13 in London.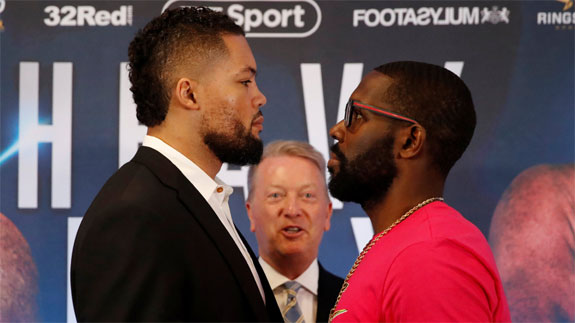 "Joyce can expect that I will fall on him with an avalanche of punches, and, as I recently saw his defense is not very good. He could miss any blow exactly to the jaw," Jennings said about his American rival.
Jennings vs Joyce will precede the main event of the evening in London, the confrontation between Daniel Dubois (11-0, 10 KOs) and Nathan Gorman (16-0, 11 KOs). Jennings, who had the opportunity to spar with Gorman in the past, counting on an interesting spectacle.
"Gorman is a smart guy, he's pretty good. I heard about Daniel, but I've never seen him. He has to be something, if I fight in their undercard! It will be a great fight," the former contender for the title of world champion predicted.