Miller's doping probes test positive for growth hormone too
According to ESPN, referring to three independent sources, Jarrell Miller (23-0-1, 21 KOs) in preparation for the fight scheduled for June 1 with WBA, WBO and IBF heavyweight champion Anthony Joshua (22-0 , 21 KOs) failed the second doping test.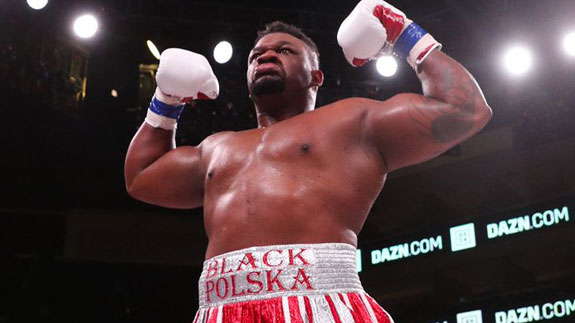 According to the sports channel, this time it's not about GW1516, as it was the first time, but about HGH, or growth hormone. The sample, whose result was positive for HGH, was taken from Miller on another day, other than March 20, when traces of GW1516 were found.
Today's information doesn't make much difference for Jarrell Miler, because the New York boxer was denied a license after the first positive test, and he lost his chance to meet Joshua. Miler admits that he will fight to absolve himself of accusations of doping, and assures that he deliberately did not take any illegal drugs, but most likely the case will end in disqualification, especially since Miller has already received penalty for doping in 2014.