Ngannou vs Velasquez. Predictions and betting odds
Former UFC heavyweight champion Cain Velasquez and former title challenger Francis Ngannou will meet at the main event of the UFC on ESPN 1 tournament, which will take place on February 17 in Phoenix, Arizona. Before the fight, bookmakers in their odds give advantage to the Americans.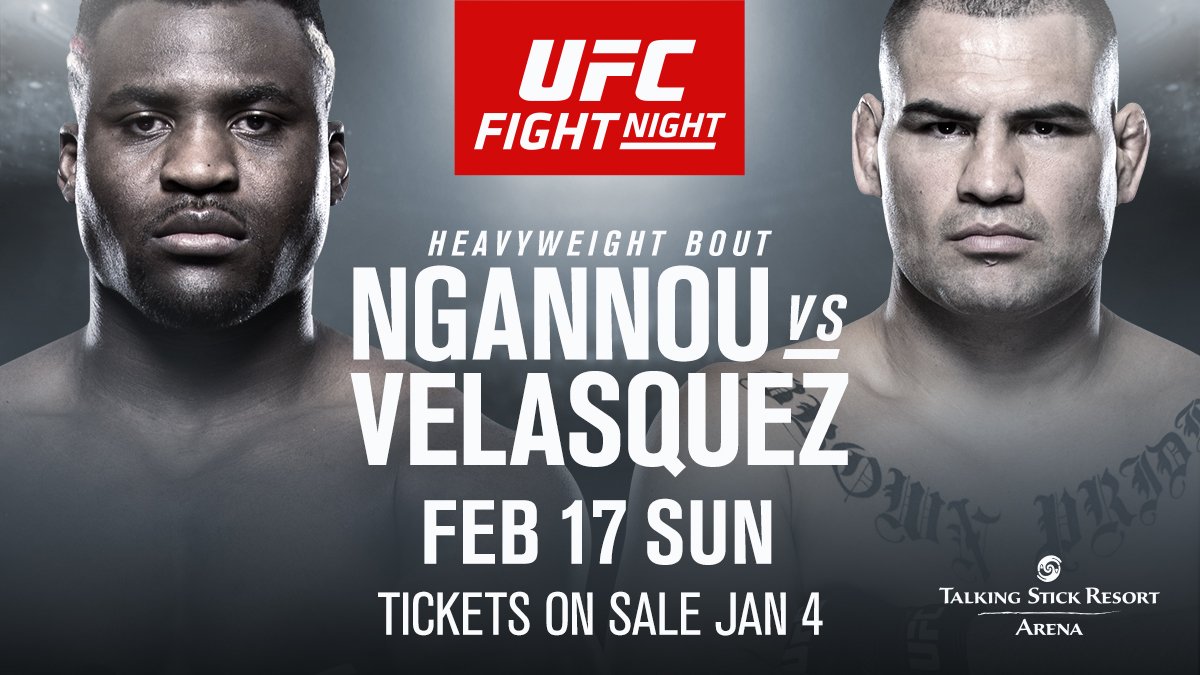 Thus, the victory of Velasquez is estimated as 1.56, and the success of Ngannou is 2.60.
Experts have almost no doubt that the meeting will end before the final bell - 1.13. On the opposite outcome, you can put with an attractive odds of 5.50.
If we consider the exact outcome of the battle, the layouts are as follows:
Velasquez victory by knockout/technical knockout - 1.95
Victory Velázquez by choke - 13
Velasquez victory by decision - 6
Victory of Ngannou by knockout/technical knockout - 3
Victory of Ngannou by choke - 18
Victory of Ngannou by the decision of judges - 20