Nurmagomedov advises Emelianenko to wear a helmet during sparring
UFC lightweight champion Khabib Nurmagomedov gave advice to his compatriot, former PRIDE champion Fedor Emelianenko. At the moment, Emelianenko is in Holland, where he is training for the Bellator heavyweights Grand Prix finals.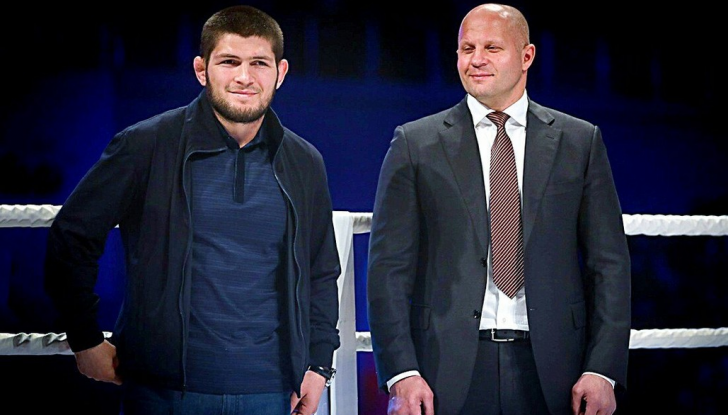 The video got to the network with Fedor sparring. Nurmagomedov reacted to it and pointed out that Emelianenko is sparing without a helmet.
"The helmet would be good, it is very important during the preparation," Nurmagomedov wrote in the comments to the video, which was published in Instagram.