UFC female fighter brutally beat up a robber
UFC bantamweight Polyana Viana was waiting for a taxi in one of the districts of Rio de Janeiro. At that moment a stranger approached her and asked: "What time is it?" After seeing the time on the phone display, Viana was going to put the communication device in her pocket when a stranger, stating that he was armed, demanded Polyana to give him the phone without resistance.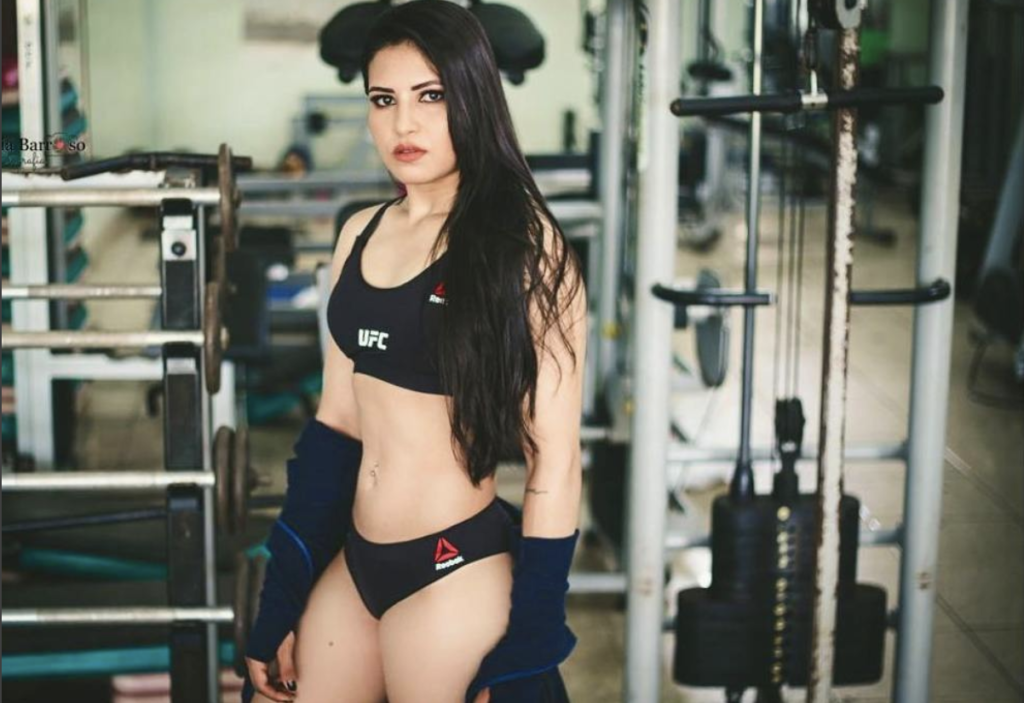 The girl thought that she would be able to neutralize the criminal before he snatches the weapon, even if he had it. She struck the stranger two blows with her hands and one leg, after which she caught on a suffocating reception. After that Viana asked passers-by to call the police. Upon arrival, the police officers handed over the offender who had received multiple hematomas and bruises to the police.
UFC President Dana White, having learned about the incident, did not miss the opportunity to recall what happens to those who attack the wrong person.
"On the left, Polyana Viana, one of our UFC fighters, and on the right, the guy who tried to rob her," White commented on the photo of the girl and the beaten robber.