Nunez destroyed Cyborg in 51 seconds
At UFC 232 show in Inglewood, California, women's bantamweight champion Amanda Nunez knocked out Cris "Cyborg" Justino in the first round and grabbed her lightweight title.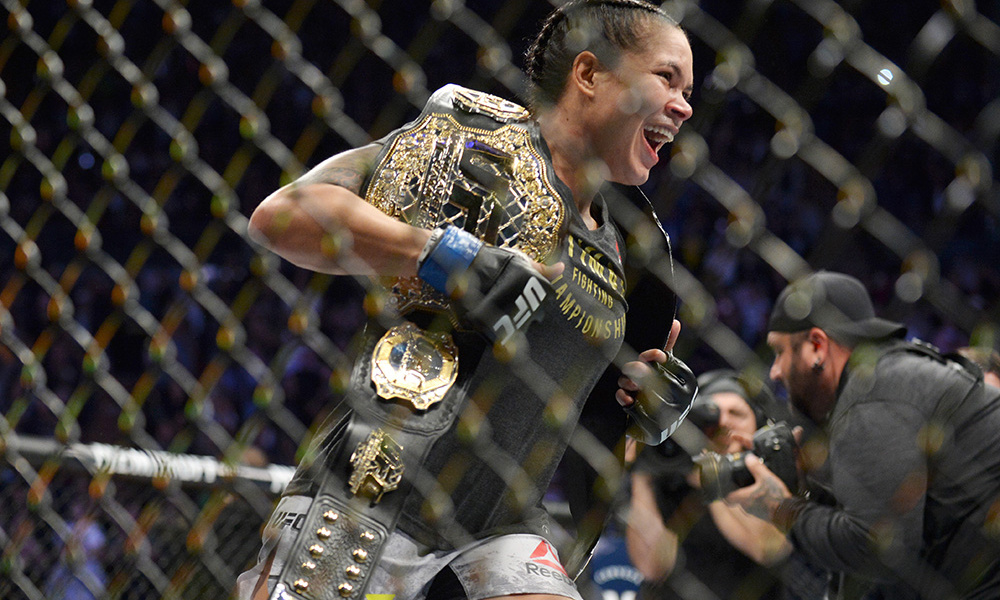 As expected, the fighters did not waste time and in the opening of the battle began to exchange tough punches. In the middle of the first minute Cyborg launched a violent offensive, but completely forgot about the defense. First, Nunez managed to seriously hurt her opponent with a counter attack, and then methodically smashed her with more accurate punches. At 0:51 Justino found herself on the ground for the second time, and the referee stopped the contest.