Jacobs vs Derevyanchenko. Official scorecards
On October 27 in New York Sergiy Derevyanchenko lost to Daniel Jacobs by split decision. One judge gave the victory to the Ukrainian 114-113, and the other two gave it to Jacobs - 115-112.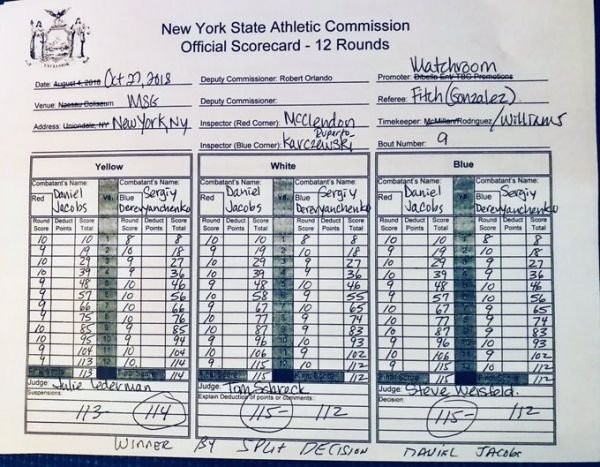 According to the official scorecards, the first judge gave the Ukrainians seven of 12 rounds, the second - only four, and the third - five. The judges unanimously concluded that Derevyanchenko was better in the second and 12th round. In the future, the opinions of the judges diverged, but two of the three believed that Derevyanchenko was better from the fifth to the seventh round, as well as in the 10th.