Derevyanchenko: The status of the underdog motivates me to prove that I am the champion
Ukrainian middleweight Sergiy Derevyanchenko (12-0, 10 KOs) stated that the underdog status motivates him before the fight with Daniel Jacobs (34-2, 29 KOs) for the world title on October 27 in New York at the Madison Square Garden Theater: "Underdog status does not confuse me, on the contrary, it motivates me more. I have to prove the opposite. Prove that I am the champion, that this is my belt."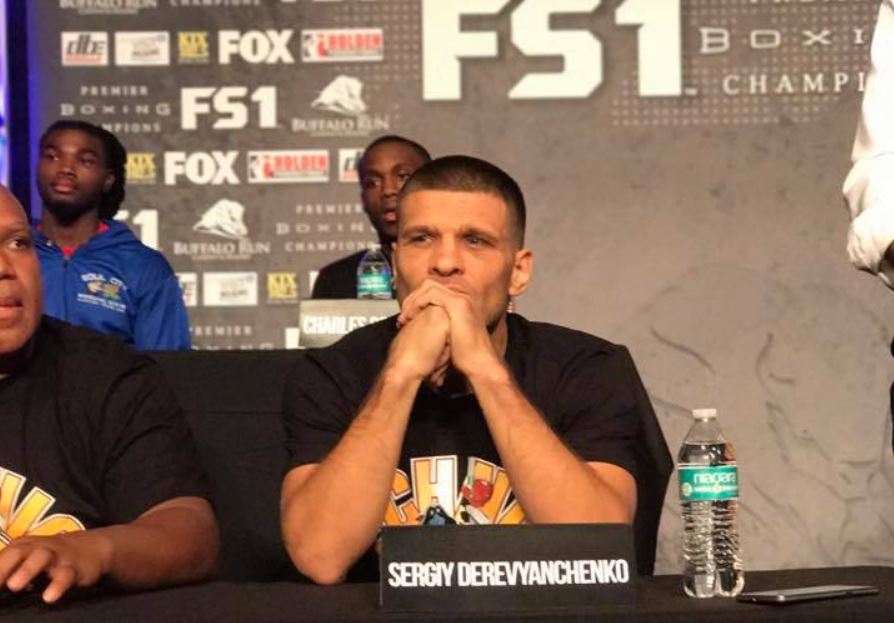 Sergiy Derevyanchenko
About the training camp
"The training camp was in Colorado Springs. This is a mountainous area, 1800 meters above the sea level. This was a proposal from Garry Stark. we planned to go to Big Bear for training, but it didn't work out with the money.
About the team
"Andre Rosier and I had a conversation, but I understood right away that he would train Jacobs. Before that, when I was thinking about such a duel, I understood that he would remain in the corner of Daniel. The same people who are working with me now, except Rosier, are Garry Stark and Sergey Korchinsky Jr.
About sparring
"We arrived at the camp in late August. At first, we made physics, and on September 9, Stark and Kemal Russell arrived. One week was one sparring partner, then another one arrived - Eric Moon. Then Moon left and Zhenya Khitrov arrived.
About Rosier
"Does he know how to beat me? Hard question. Probably, he does not know everything. I hope so. For three years, I do not know if he has learned me. I hope no.
About Jacobs
"I assumed that such a fight could take place, but I did not think that so quickly, right behind the first belt, and with Jacobs. I thought he had a belt, I had a belt, then we would combine and it would be a great show.
"We sparred a lot. Yes, I understand, at the expense of what he needs to win: he must be constantly pressed in a rational way, and not just rush, because he moves well, he has a good jab. It is necessary to put pressure on him and punish for mistakes.