Bellator Grand Prix Final Emelianenko - Bader on January 26 in Los Angeles
The Grand Prix Bellator final bout between Fedor Emelianenko and Ryan Bader will be on January 26 in Los Angeles. This was stated by the press service of Bellator. On Sunday, Emelianenko defeated Chael Sonnen in a semi-final at the Grand Prix by technical knockout.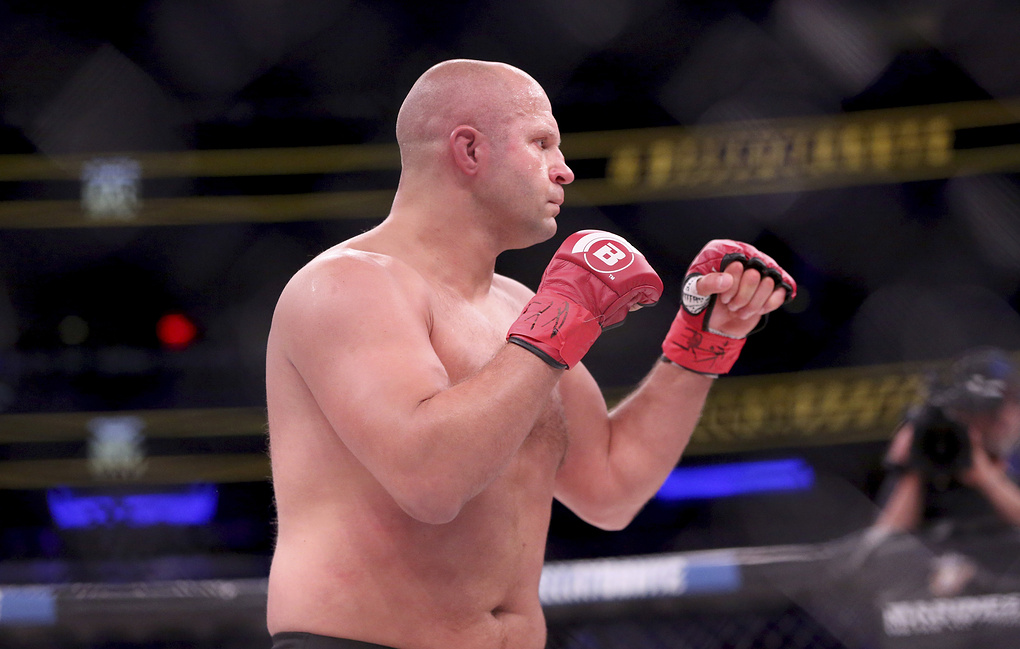 Fedor Emelianenko
Emelianenko is 42 years old, for almost 17 years in mixed martial arts he had 44 fights, having won 38 of them and lost in five, one fight was declared as a no contest.
Bader defeated Matt Mitrione on October 12 in the semifinal of the Grand Prix. On the record of the 35-year-old Mitrione there are 26 wins and five losses.