Mousasi figures MacDonald out (video)
In the main event of the Bellator 206 middleweight champion Gegard Mousasi held the first successful defense of his title, having scored a stoppage victory over the welterweight division champion Rory MacDonald.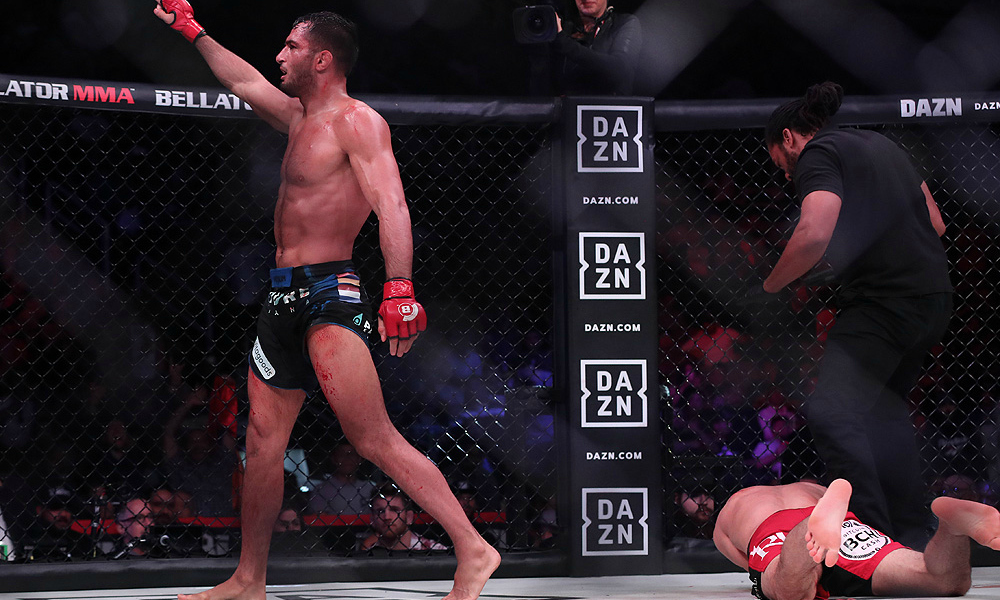 With the start of the fight, Mousasi confidently identified who is the only and undisputed "king" of the middleweight division. Dutch Armenian successfully used his experience, class and size. Gegard time after time brought his heavy jab to the goal, which did not allow MacDonald to cut the distance. The Canadian couldn't do anything at all, but thanks to jab, Gegard started taking direct blows that led to Rory's bleeding from the nose.
In the second part of the fight, MacDonald wanted to try his luck on the ground, but he was in the bottom position, which was the beginning of the end. Mousasi confidently moved to the position of the mount and brought down a huge number of blows to the opponent's head. MacDonald went into a full defense, and the referee stopped the bout.