Koreshkov: The Bellator protects McDonald
Former Belaltor champion Andrey Koreshkov shared his expectations of the upcoming fight with Douglas Lima in the welterweight Grand Prix of the promotion. The Russian also expressed confidence that the grid of the tournament looks unbalanced, as the leadership tries to protect the current champion Rory MacDonald.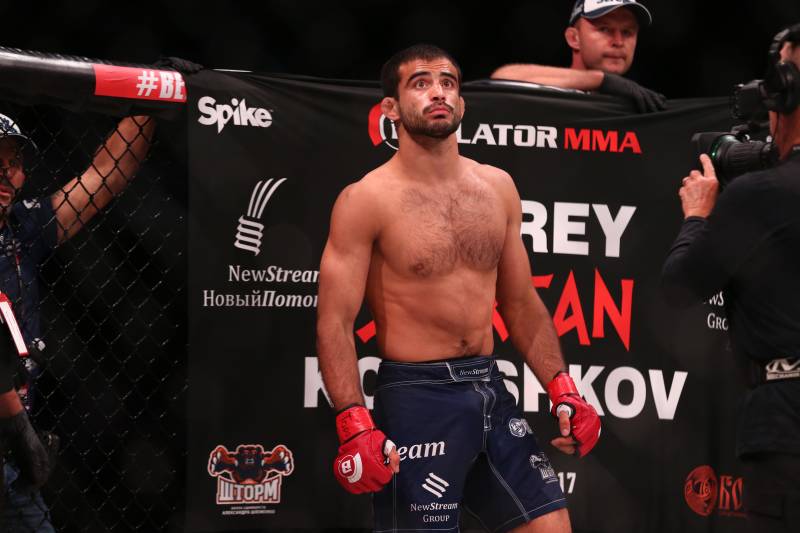 Andrey Koreshkov
"The tournament grid of our Grand Prix looks somewhat strange. Rory McDonald was put in the part where the stylistically comfortable opponents for him are located. And the most serious fighters are in another part of the grid, so Rory can meet with a dangerous opponent only in the final. I think the leadership defends Rory.
"You know what? It seems to me, I and Lima are two of the strongest fighters of the Grand Prix. Before the second fight with Douglas, I was perfectly ready, but made some mistakes. This time I must strictly adhere to the plan for a fight, then I will win," said Koreshkov.
Fight Lima - Koreshkov will be on September 29 as part of the Bellator 206 show in San Jose, California. In the main event of the tournament, McDonald will try to snatch the middleweight title from Gegard Musashi.