Nurmagomedov and McGregor at the press conference (video)
Khabib Nurmagomedov and Conor McGregor at the Radio City Music Hall in New York, USA, held the first press conference for one of the biggest fights in the history of the MMA, scheduled for October 6 in the framework of the UFC 229 tournament.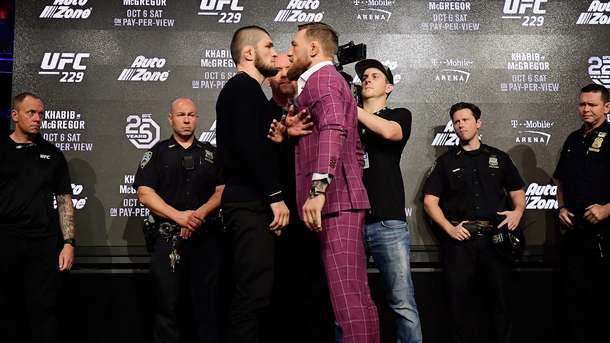 The Irishman went to the event with a bottle of his new brand of whiskey "Proper 12" and even drank one glass with the president of promotion Dana White. Conor also wanted to treat Khabib with an alcoholic drink, congratulating him on his birthday, but the Dagestan sternly stated that he never drank and demanded to remove "this shit".
In general, as expected, most of the time, McGregor was trying in every possible way to provoke his opponent. Nurmagomedov did not remain in debt, but behaved very restraint.