Woodley vs Till. Prediction and betting odds
UFC welterweight champion Tyron Woodley will fight against the unbeaten prospect Darren Till on September 8 in Dallas in the main event of the evening at UFC 228. On the eve of the meeting bookmakers give the fighters equal chances to win. Thus, the betting office Pari Match proposes to bet on one of the fighters with an attractive odds of 1.99.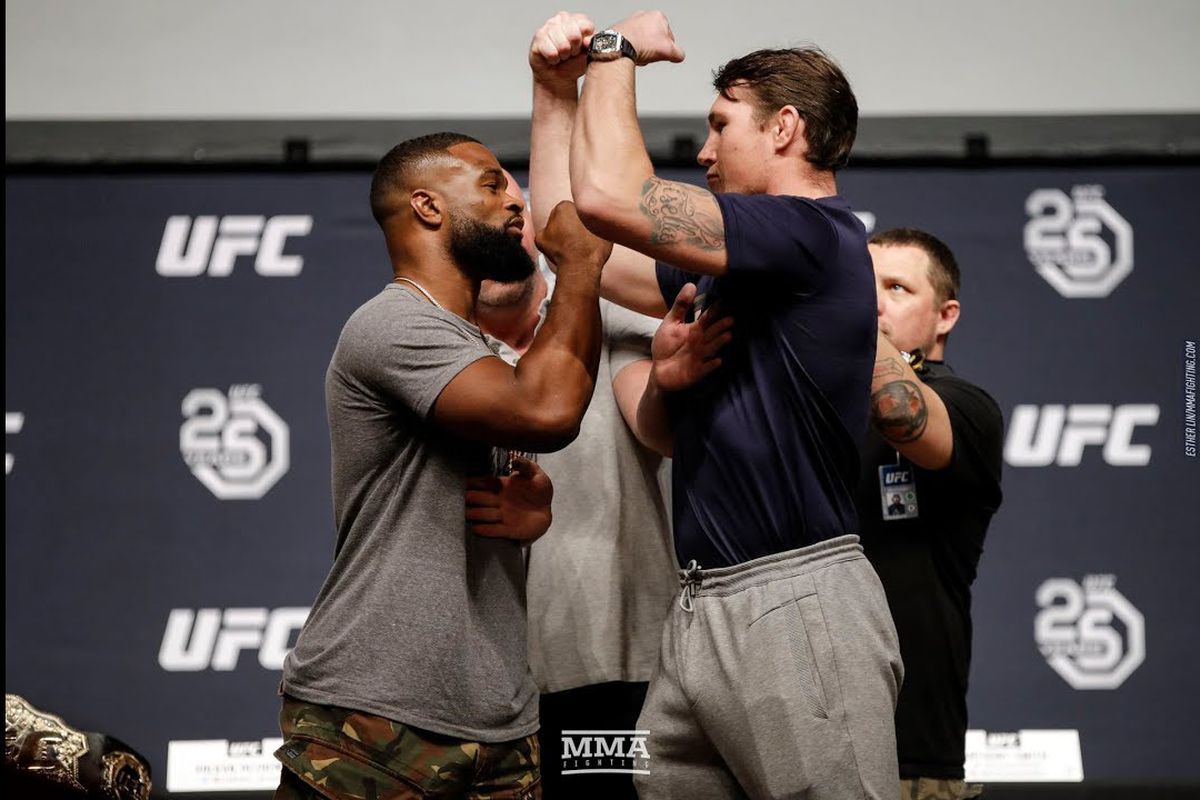 Tyron Woodley vs Darren Till
Sports analysts are inclined to believe that the fight will not go through all five rounds - the coefficient here is 1.72. If you are sure of the opposite, you can enrich up to 2.05 times.
The bookmakers consider Till's victory by a knockout as the most likely outcome of the fight - 2.90. A slightly higher ratio on Woodley's win by the decision - 2.95.