Nunez stops Pennington in the fifth
UFC women's bantamweight champion Amanda Nunez has successfully defended her title for the third time with the stoppage of Raquel Pennington within the UFC 224 show.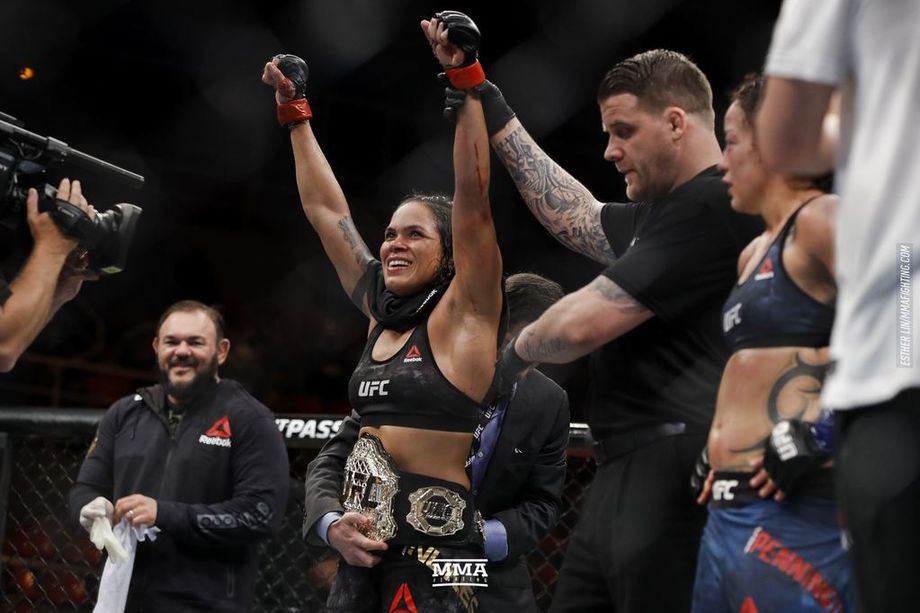 Amanda Núñez continues to dominate the division, photo: MMA Fighting
The Brazilian began the fight very aggressively, while her American rival moved little and often stagnated near the net, occasionally exploding with rare counterattacks. During the fight the athletes were not afraid to exchange blows, what was more successful for the more masterful Nunez. There were also takedowns on both sides, but no one could extract from this serious dividends.
Everything changed in a five-minute concluding session. In the middle of the fifth round, Nunez was able to take advantage in the stance and kicked punches into Pennington's head - the bloody Raquel went into a blind defense and the referee stopped the fight.