Lee beats Barboza (video)
On the night of April 21 in Atlantic City in the main event of UFC Fight Night 128 American lightweight Kevin Lee defeated Edson Barboza.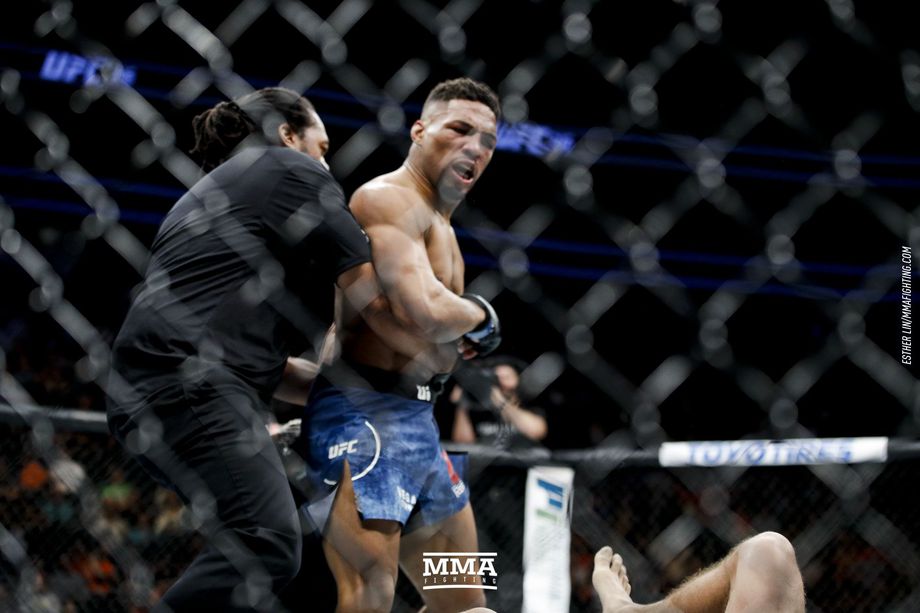 Kevin Lee stopped Edson Barboza, photo: MMA Fighting
After exchanging blows at the beginning of the fight, Lee managed to transfer Barboza to the ground, where he controlled his opponent for almost the whole five-minute period, hammering dozens of blows into his head. The American continued to own the initiative until the end of the third round, confidently working in the stance and on the ground, until he missed the King's turn with a reversal - Kevin was very seriously hurt, but managed to survive until the end of the round.
Lee managed to regain the advantage and after a small shootout in the stance, once again held a takedown, controlling Barboza on the ground until the end of the fourth segment of the fight. The denouement occurred in the final round - the strongest hematoma and dissection did not allow the Brazilian to continue the fight. Thus, Kevin Lee won via technical knockout.