Blaydes confidently beats Hunt (video)
Young American Curtis Blaydes broke into the elite of the heavyweight division, confidently defeating New Zealand veteran Mark Hunt in the co-main event at UFC 211, held today in Australian Perth.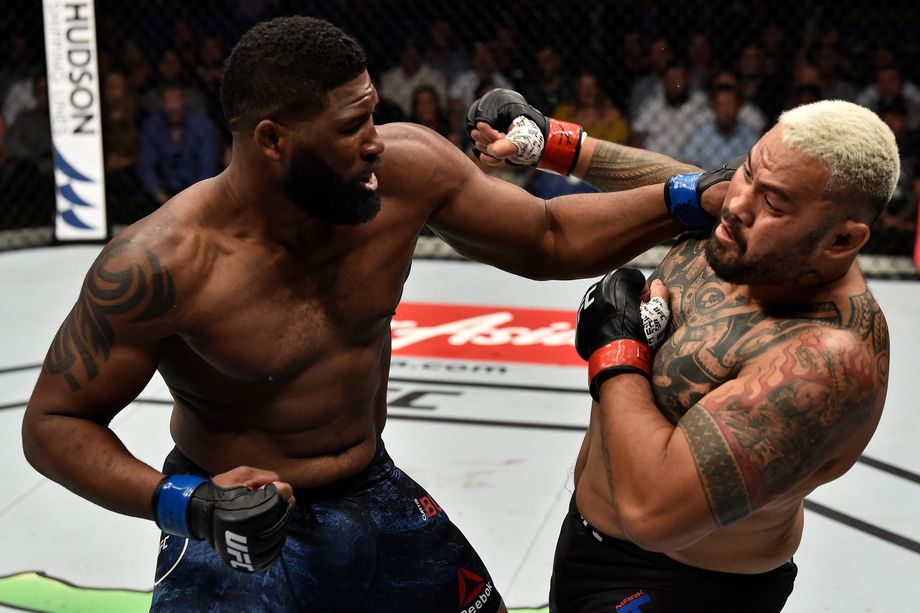 Curtis Blaydes - Mark Hunt, Getty Images
In the middle of the first round, Hunt noticeably shook Blaydes with heavy punches, but the American managed to get out of the punishment and transferred the fight to the ground, where he controlled his opponent until the end of five minutes. In the second part of the fight, Blaydes tried not to dive into trading of punches and continued to exhaust his opponent with wrestling. In the final five-minute session the exhausted Hunt could not oppose anything to his opponent, who dominated almost the whole round.
The unanimous decision of the judges was given to Curtis Blaydes (30-26, 30-26, 30-27).