Whittaker defeated Romero and became an interim UFC middleweight champion
In Las Vegas in the UFC 213 tournament the duel was held for an interim belt in middleweight division between a Cuban veteran Joel Romero and a young Australian Robert Wittaker.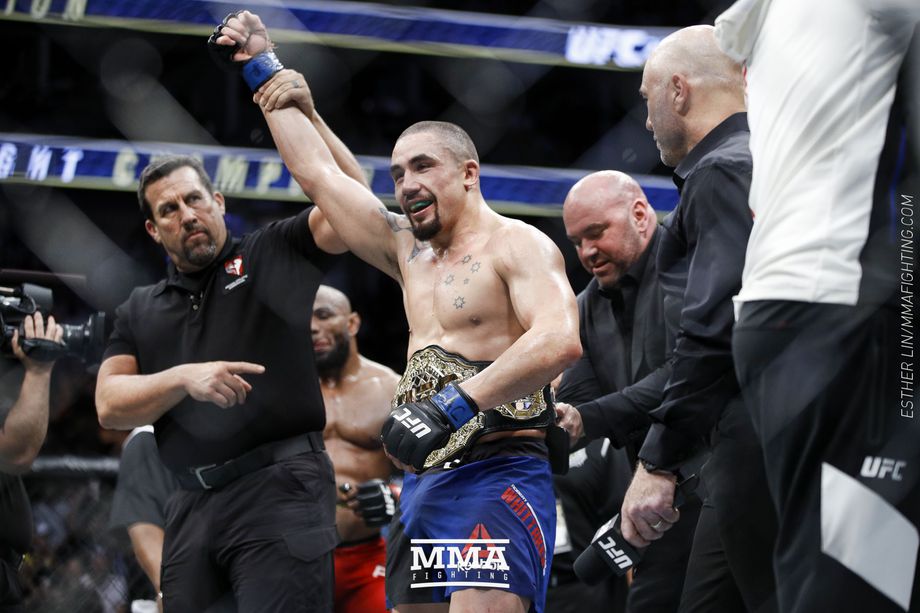 The starting rounds of the meeting turned out to be very tense. Whittaker focused on boxing skills, while Romero did well knee kicks. Of course, the Cuban did not forget about his strongest side - the infight, and in the second round he managed to make a couple of successful transfers to the ground and record himself in the asset control.
In the third round, Whittaker felt tired of Romero and seriously inflated the rhythm of the fight, while the Cuban frankly worked as the second number. Until the end of the battle the advantage was possessed by the Australian. Robert was also considerably exhausted, but still looked fresher than Yoel - the difference at the age of 14 could not but affect the final rounds.
Romero until the last continued to desperately fight and carry out the takedowns, but at the end of the fifth he himself was on the ground, where he was successfully attacked by Whittaker before the final bell.
The winner was Robert Whittaker by a unanimous decision - 48-47, 48-47, 48-47. The 26-year-old Australian became the holder of the interim UFC title in middleweights, which guarantees him a bout with the champion Michael Bisping.