New opponent for Claressa Shields
Sydney "Ginger the Ninja" LeBlanc is stepping in on three days' notice to face two-time Olympich champion Claressa "T-Rex" Shields of Flint, Michigan in the eight-round main event in Detroit's Masonic Temple in Detroit this Friday. The 33-year-old LeBlanc (4-1-1) is from Louisiana, and replaces the original opponent, Mery Rancier, who was unable to participate due to visa issues. A six-year pro who was already in training for a fight on June 10th, LeBlanc says she's eager for the chance to upset the budding women's superstar.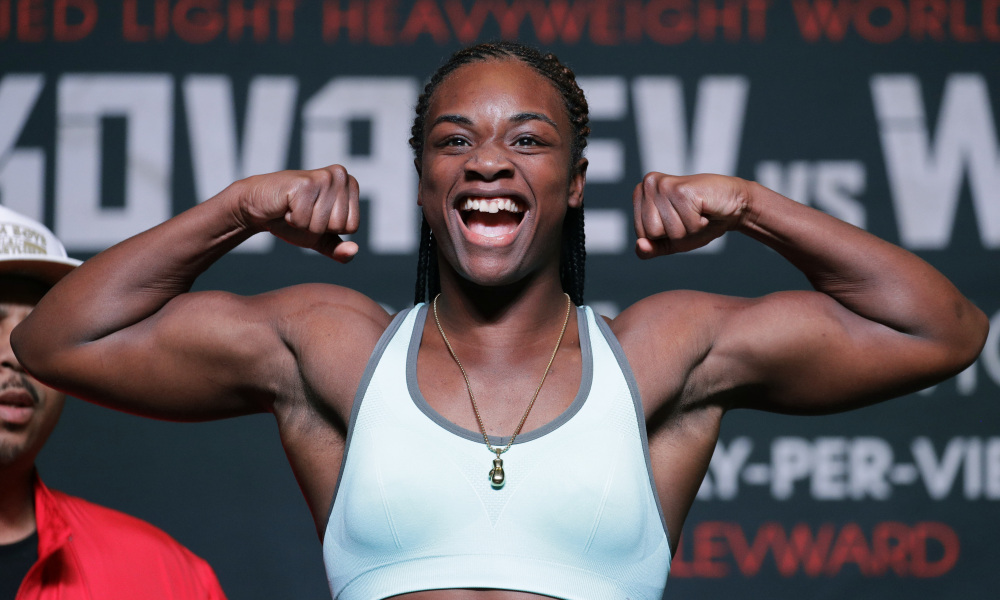 Claressa Shields
"I've been pro boxing for nine years, since before the Olympics had a women's division and I've taken a lot of time off because of a lack of available opponents," explained LeBlanc. "These Olympians are reopening the gates for all female fighters. Everybody was on the shelf for years. This is the first time female boxing has been popular since the Ann Wolfe days, so I'm very appreciative of the opportunities they are bringing. I've never watched any of my opponents before a fight, but I know about Claressa Shields and I want to fight her. I'm looking at this fight as a good chance to see where I'm at, skill-wise and I'll be ready."