White: "Mayweather-McGregor will break PPV records"
UFC president Dana White thinks the August 26 clash between Floyd Mayweather and MMA fighter Conor McGregor will smash all PPV records. "I think this breaks the record in US, the UK, Australia and Canada, too," White told FOX Sports. "Floyd vs. Pacquiao did four million and rising because with a pay-per-view, the buys keep rolling in for years."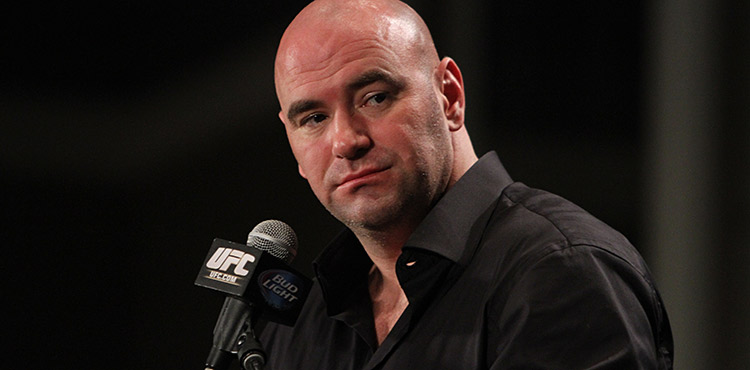 Dana White
The timing of the fight is an issue. With the astronomic purses involved, a $99 PPV price is likely. With Golovkin-Canelo coming just three weeks later, will boxing fans be in the mood for another expensive pay-per-view so soon?
Golovkin-Canelo promoter Oscar de la Hoya has previously expressed misgivings about Mayweather-McGregor, to which White responds, "Why do you go out and tell people to not buy the fight? That's crazy. I'm a fight fan and when you're a fight fan, you want to see a great fight. We've got a ton of great fights coming up at the end of this year. GSP is coming back, Jon Jones is going to fight, and boxing has great fights coming, too. It's a great end of the year for fight fans. I encourage everyone to watch the fights. And you should probably buy GGG vs Canelo, too. That will be a great fight. Oscar is out of his mind telling people to not buy this. I've known him for a long time, but what an absolute straight-up hater."